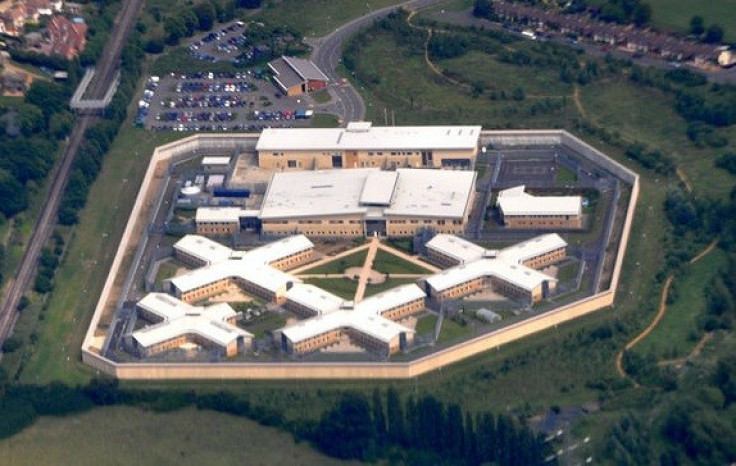 A rapist has been moved to a women-only prison after having a £10,000 NHS sex change operation to become female.
Jessica Winfield, formerly known as Martin Ponting, was serving a life sentence at maximum security Whitemoor prison in Cambridgeshire before her gender reassignment operation.
The 50-year-old father-of-three, who was jailed for attacks on two girls, was transferred to women-only HMP Bronzefield in Surrey and is hoping to be released later this year, The Sun reported.
A decade ago, Winfield had complained of being victimised for being a male transsexual.
She wrote in prisoners' newspaper Inside Time in 2007: "Unfortunately there is a minority of staff and inmates that give me a hard time because of my sexuality, possibly through lack of understanding and empathy.
"So not only do I have the problem of dealing with serious emotional issues surrounding my gender reassignment sex change but also added pressures and issues due to comments and abuse from certain individuals."
But Winfield's move is said to have caused disquiet at the women's jail, with one inmate reportedly threatening to self-harm to stay away from Winfield.
One of Winfield's victims also described the decision to allow her to have a sex change as "diabolical".
"There are not enough words to describe him and the evil he has done," they told The Sun. "It is diabolical they have allowed him to have a sex change and diabolical that he could be freed this year.
"He may have changed physically but his brain is still the same.
"You can change somebody's genitals but it's not going to take away the urge and impulse inside them to do horrific things to children.
"I feel like it mocks the people he offended against. It is a kick in the teeth for me and his other victim."
Campaign group Voice4Victims said the case "highlights the great imbalance of equality within our justice system".
The group wrote on Twitter: "Rapist has sex change op funded by NHS whilst victims struggle to access treatment support and recovery."
David Hines, founder of the Victimcare charity, also said he was "irate" at the decision to fund Winfield's operation.
"Support charities are struggling to make ends meet and get no help from the Government, but prisoners get all the luxuries they could possibly ask for," he told The Sun.
Winfield is not the first transgender offender to be relocated based on their change of sex – something the Prison Service is required to do should the offender obtain a "gender recognition certificate".
Dr Jane Hamlin, president of transgender charity the Beaumont Society, told Yahoo News: "Transgender people are entitled to be treated with dignity and respect in all aspects of their lives by family, friends and the wider non-transgender community.
"If transgender people break the law they should be treated in the same way that anyone else would be.
"I do sometimes receive letters from transwomen who are in male prisons. They report that they are frequently victims of abuse and violence from other inmates.
"I firmly believe that anyone convicted of breaking the law should be subject to the appropriate punishment, but no one should be punished for being transgender."