TripAdvisor has apologised to a woman who complained that a post she wrote on the travel review website about being sexually assaulted while on holiday in Mexico was deleted.
Kristie Love, 35, wrote on TripAdvisor that she was raped by a security guard at the five star Iberostar Paraiso resort in Riviera Maya, Mexico, in 2010.
When she reported the incident to hotel management, they refused to call the police and threatened to sue.
Love told the Milwaukee Journal Sentinel that she felt compelled to share her experience on TripAdvisor and warn other travellers.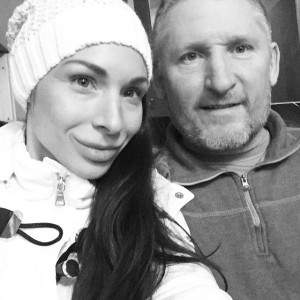 "The only thing I could do was post to TripAdvisor. So I posted the story and it obviously got a lot of response. Every day it would be deleted and the next day I would go and immediately upload the post again and it would be removed again," she said. Her IP address was eventually blocked by TripAdvisor.
In 2015, another woman was reportedly sexually assaulted at the resort. Jamie Valeri told IBTimes UK that she was drugged and assaulted while staying at the hotel with her husband. The couple said that hotel officials refused to help and report the incident.
Valeri posts on TripAdvisor about how she was drugged while staying at the Iberostar Paraiso resort were deleted twice, with the company accusing them of "hearsay."
Love and Valeri are among many TripAdvisor users who say that their posts have been deleted. Users were told that their comments had been removed because they were "inappropriate", "off-topic", or not "family-friendly".
TripAdvisor initially responded to complaints by urging people who suspect "foul play or illegal activity" while abroad to contact the local authorities "rather than use a review platform as their primary way to share their experience".
But an apology to Love was issued shortly afterwards. "We are horrified that this victim experienced this assault on her vacation in Mexico, and other travellers should be aware of this incident," the company said in a statement.
The company has agreed to republish Love's post, seven years after the sexual assault took place.
"If this post had been published at this time they would not have deleted it which is why they are willing to repost it," a spokesperson for TripAdvisor said.
"Since 2010, when the forum post was removed, our policies and processes have evolved to better provide information like this to other travellers," he added, despite the fact that Valeri's posts were taken down in 2015.
"A simple internet search will show numerous reviews from travellers over the last several years who wrote about their first hand experiences that include matters of robbery or theft, assault and rape," the spokesperson said.