Tesco is set to make its mark in corporate history on Wednesday 22 April when it announces what is believed to be the biggest ever loss reported by a British company.
The UK retailer will reportedly post statutory pre-tax losses above £5bn ($7.5bn, €6.95bn), surpassing telecom group Cable & Wireless (C&W) that reported a £6.4bn ($9.55bn, €8.9bn) loss in 2003.
The exact figure, which still remains unconfirmed, is set to mark 2014 as Tesco's worst financial year since the company was founded.
Tesco's financial situation came under investigation by accounting watchdog, the Serious Fraud Office, after it overstated profits by £263m ($392.63m, €365.68m) last year.
Meanwhile, Tesco's chief executive, Dave Lewis - known as "Drastic" - has announced several turnaround efforts that are already showing results, reported Sky News.
Lewis announced several stores' closures and termination of its benefit pension scheme in January in a bid to manage the company's frail financial situation.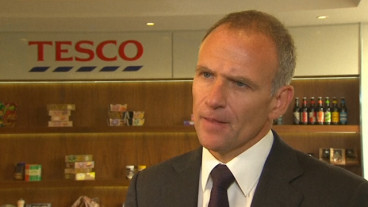 According to some sources, several thousand Tesco head office employees will also be sacked as the company works on saving costs.
Employee bonuses have already been majorly cut since 2011 and the trend is due to continue.
"At a statutory level, its going to be a horror show. But, for shareholders, it is about Dave Lewis and the future," said Clive Black, an analyst at Shore Capital, reported Financial Times.