Justin Trudeau's Canadian government has introduced a legislation that would make consensual anal intercourse legal for anyone, at any age.
The proposed law would repeal section 159 of the criminal code, which LGBT advocates consider unconstitutional and discriminatory against gay and bisexual men. The law sets the age of consent for anal intercourse at 18 years, whereas the age of consent for other forms of sexual activity is 16. Consensual anal intercourse is still permitted for underaged heterosexual married couples, but not if they are of the same sex. It is considered an offence punishable with up to 10 years in prison.
Justice Minister and Attorney General of Canada Jody Wilson-Raybould, who tabled the new legislation, said: "The LGBTQ2 community has been right to call attention to the discriminatory character of section 159 of the Criminal Code. Repealing this provision would help to ensure that individuals in Canada are not unfairly criminalized simply because they engaged in consensual sexual activity."
Several appellate courts have found the provision violates equality rights guaranteed by section 15 of the Charter because consensual anal sex is treated differently than other forms of consensual sexual activity. Kyle Kirkup, an assistant law professor at the University of Ottawa, told local website Xtra that the repeal "should have happened two decades ago," referring to a 1995 court ruling indicating section 159 was discriminatory.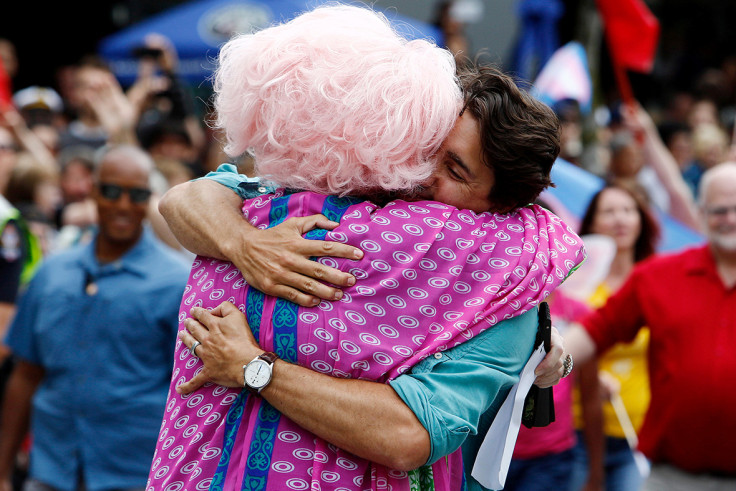 Trudeau's father, Prime Minister Pierre Trudeau, decriminalised homosexuality in 1969. In 2005, Canada was the first non-European country to legalise same-sex marriage and same-sex adoption is also legal across the country, albeit following varying rules depending on the province or territory.
"A lot of Canadians think that when Pierre Trudeau said 'the state had no business in the bedrooms of the nation' back in the '60s, that that meant this law was repealed," Douglas Elliott, a Toronto-based lawyer and gay rights activist, told Canada's Globe and Mail. "But in fact, all they did was create an exemption — an exemption that has always discriminated against gay men."