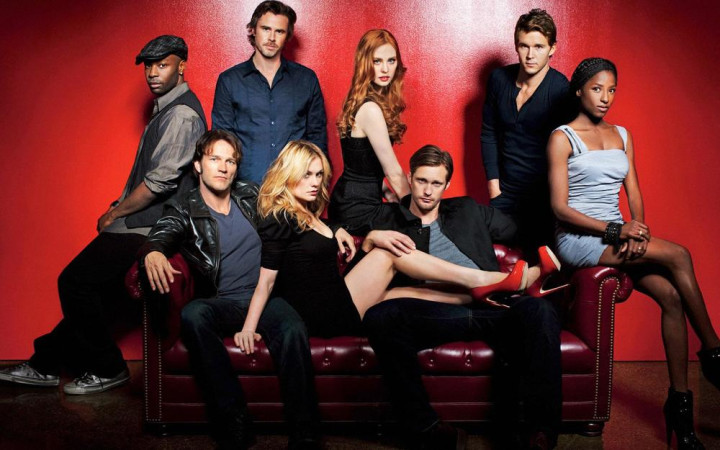 HBO's hit vampire romance fantasy series True Blood is ending!
With just two few episodes left, fans are wondering whether Sookie and Bill will end up together before the season concludes.
The final season of True Blood seen Alcide, Tara, Maxine Fortenberry and Violet killed, and on Sunday, one more character is going to say goodbye.
TVLine has revealed that one of the members from the original cast is going to die in episode 9, which is titled Love is to Die.
Watch the promo for the Episode
In the 8th episode titled Almost Home, Bill refused to drink antidote Sarah's blood, while Eric drinks the cure and is healed. Bill possible that he refused the cure because he does not see Sookie and him having a normal and happy life together. He is trying to save her from his darkness. Meanwhile, Bill is seen saying to someone in the preview that death is all they are and that is all they can give Sookie.
Bill does not have much time left, as the Hep V virus is accelerating in his body at a crazy speed. But, it seems that Bill is not the one who is going to die in Love is to Die, as the synopsis of the final episode, Thank You says, "Sookie weighs a future with and without Bill".
Meanwhile, Hoyt will remember everything!
Jessica had previously erased Hoyt memories to save him from all the crazy in Bon Temps. In the next episode he will remember the past, and memories of him and Jessica together and also Jason's infidelity. In the promo clip released, Hoyt is seen beating Jason.
Sam will leave Bon Temps with Nicole?
Also in the episode, Sam will finally decide if he is staying in Bon Temps or saying goodbye to the place for good. Previously Nicole had made it clear that she does not want to raise her child in Bon Temps, and she warned to leave the place, with or without him.
The synopsis of the episode also talks about Eric landing himself in a big dilemma after his lie is caught. Ginger makes an appearance in this episode.
Official synopsis of True Blood season 7, episode 9 Love is to Die:
"Sookie retreats in the wake of an inexplicable decision. Sam puts his future ahead of his past. Hoyt is reminded of past, while Jason exercises uncharacteristic restraint. Ginger's wish finally comes true. Eric faces a dilemma after being caught in a lie."
Here is a sneek peek of the episode:
Click here to watch the episode online through live stream with HBO Go.
You can also watch the episode online on HBO Connect.