Trump praises 'very smart' Putin for response to Obama's sanctions
Putin has announced he would not make any retaliatory moves until Trump takes office on 20 January.
Donald Trump has praised Russian president Vladimir Putin's reaction to President Barack Obama's decision to expel Russian diplomats from the US over the alleged election hack.
Among the 75 diplomats asked to leave the US are four top Russian military personnel, who Obama's administration believe ordered the cyber attacks against the Democratic National Committee (DNC), while a number of economic sanctions against Russia are also to be put in place.
However, in a move that directly opposes Obama's decision, the president-elect tweeted: "Great move on delay (by V. Putin) - I always knew he was very smart!"
In a surprise move, Putin has announced he would not make any retaliatory moves until Trump takes office on 20 January.
"While we reserve the right to take reciprocal measures, we're not going to downgrade ourselves to the level of irresponsible 'kitchen' diplomacy," Putin said in a statement seen by the New York Times.
"In our future steps on the way toward the restoration of Russia-United States relations, we will proceed from the policy pursued by the administration" of Trump.
A statement from Obama on the move to expel the Russian diplomats said these "are not the sum total of our response to Russia's aggressive activities. We will continue to take a variety of actions at a time and place of our choosing, some of which will not be publicised.
"These actions follow repeated private and public warnings that we have issued to the Russian government, and are a necessary and appropriate response to efforts to harm US interests in violation of established international norms of behaviour."
However, Trump has failed to acknowledge Russia's involvement in the DNC hack, previously responding to US intelligence agencies' assertion Putin was directly involved in the hacking by tweeting: "If Russia, or some other entity, was hacking, why did the White House wait so long to act? Why did they only complain after Hillary lost?"
Trump also suggested computers were to blame for the hacking, stating: "The whole age of computer has made it where nobody knows exactly what is going on. And we have speed — we have a lot of other things, but I'm not sure we have the kind the security we need."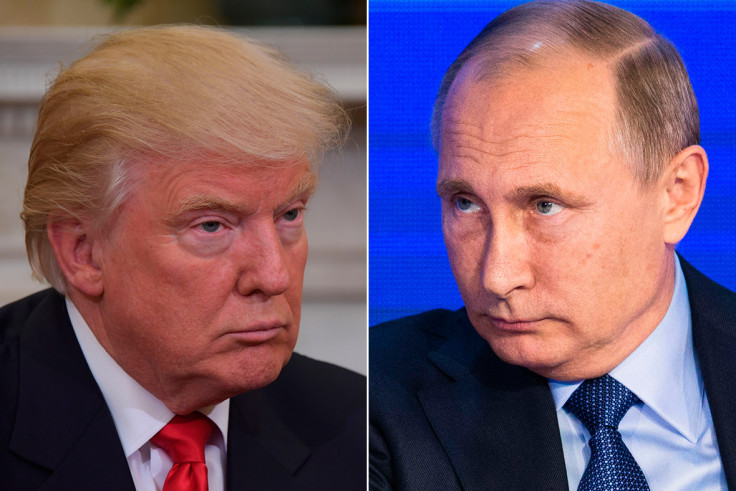 © Copyright IBTimes 2023. All rights reserved.