Trump suggests Chicago should ask for federal help to combat violence
Report by Chicago Police Department revealed a surge in homicides in 2016.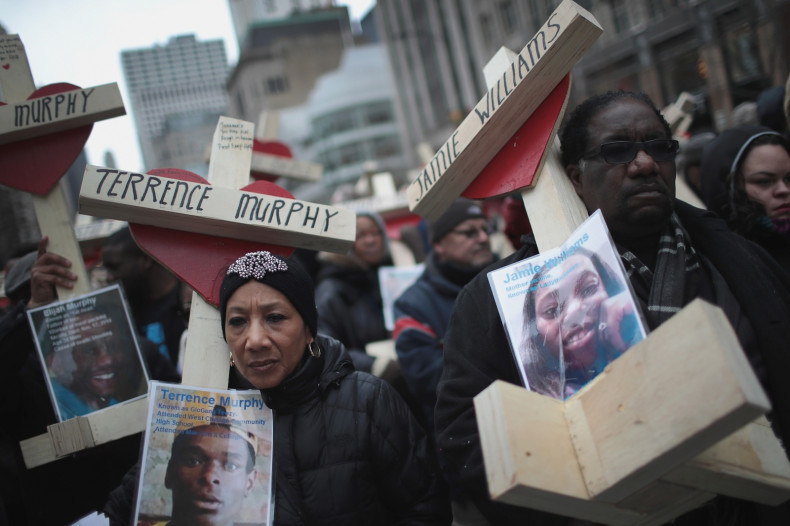 President-elect Donald Trump has suggested Chicago may need federal assistance in addressing a surge in crime that resulted in 762 homicides in 2016. Chicago has been front and centre in discussions over gun violence after statistics revealed it had more murders than New York and Los Angeles combined.
"Chicago murder rate is record setting - 4,331 shooting victims with 762 murders in 2016. If Mayor can't do it he must ask for Federal help!" Trump tweeted on 2 January. While Trump is correct in stating the crime numbers released by the Chicago Police Department (CPD) on 1 January, the figures are not a record, Reuters noted.
The homicide rate in Chicago jumped nearly 60% from 2015 but fell shy of the record set in 1996, when there were 796 murders. Statistics released by the CPD also revealed the city also saw 1,100 more shooting incidents in 2016 than it did in 2015.
Trump routinely referred to Chicago as an example of rising inner-city crime during his campaign and called for tougher police tactics, such as the controversial stop-and-frisk policy. This was despite stop-and-frisk being found to be unconstitutional by a federal judge in New York.
"I think Chicago needs stop-and-frisk," Trump said during an event in September, according to the Chicago Tribune. "Now, people can criticise me for that or people can say whatever they want. But they asked me about Chicago and I think stop-and-frisk with good strong, you know, good strong law and order. But you have to do something. It can't continue the way it's going."
The president-elect also associated high-crime cities with Democratic leadership. Chicago's mayor is Rahm Emanuel, the former chief of staff to Democratic President Barack Obama.
Emanuel's office said it welcomed the opportunity of working with Trump's administration but noted the incoming president and Chicago mayor had already discussed the issue in December. "As the president-elect knows from his conversation with the mayor, we agree the federal government has a strong role to play in public safety," spokesman Adam Collins said in a statement.
Collins suggested the federal government could help crime rates by passing stricter gun laws, funding programmes for at-risk youths and improving cooperation between federal and local law enforcement. "We are heartened he is taking this issue seriously and look forward to working with the new administration," he said.