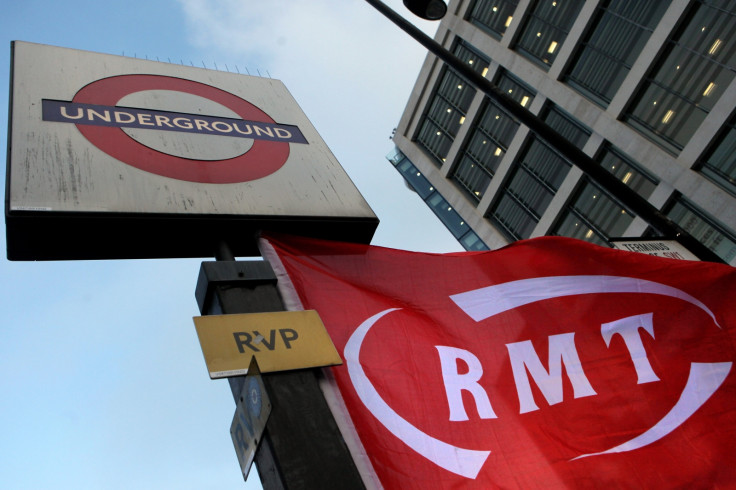 The RMT has attacked a fellow Tube union for failing to call strike action as part of the ongoing Night Tube dispute. The RMT accused Aslef of being "happy" with alleged assurances that London Underground (LU) would put forward new work rosters for drivers.
The RMT also claimed Aslef had "reneged on the agreement to strike and called off action without discussing it with other unions". The accusations were published in an 18 August newsletter to RMT members in London. The document also urged union members to stick together during the dispute.
"This is not the time for divisions between union members or sectarian attempts to undermine the industrial action of other unions. If this action has to go ahead, we ask every driver in every depot to respect picket lines and join the action as only resolute determination will prevail and get us all the decent deal we deserve," the newsletter said.
The comments comes after the RMT, TSSA and Unite called for two 24-hour-long strikes on 25 and 27 August in opposition to the new Night Tube service. The unions are protesting over work rosters and pay. A Unite negotiator, for instance, previously told IBTimes UK that he wants a 2.5% pay increase for all Night Tube staff instead of LU's 2% averaged pay rise offer.
But Aslef, which represents most of the drivers on the Underground, decided not to call industrial action and remained in "optimistic" talks with LU over its work/life balance dispute. The union is back in negotiations with management today (19 August) at the mitigation service Acas but its members could still join the RMT, TSSA and Unite on the picket lines if the talks breakdown.
Mick Whelan, the general secretary of Aslef, told IBTimes UK: "We are still in dispute with LU, but we are at talks today and, dependent on the outcome, will decide what action we may or may not take."
Both sides of the dispute have described the ongoing talks as "constructive" and "positive". Negotiations are expected to continue on 20 and 21 August, according to Acas. Meanwhile, Underground bosses have maintained their pay and conditions offer for Night Tube staff was "extremely fair".
The remuneration package, which was rejected by the Tube unions, included a £500 ($782) bonus for all Night Tube staff and an extra £200 per Night Tube shift for drivers while the new service was being introduced. A Transport for London spokesperson told IBTimes UK: "Talks are ongoing and we are focused on reaching a resolution."
The dispute threatens to undermine the 12 September launch date for the Night Tube, which is planned to run on Friday and Saturday nights across a number of lines including Central, Northern and Victoria. However, LU has said it is still "working towards" the start date and described the service's status as "operationally ready".