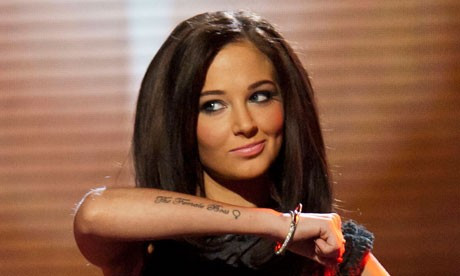 X Factor judge Tulisa Contostavlos has managed to regain the support of her fans after admitting that it is her in the explicit sex tape making the rounds online.
The 23-year-old singer, who had initially denied appearing in the film, said that she was "devastated" and "heartbroken" after a former boyfriend leaked a video of them sharing "an intimate moment".
The seven-minute clip showed the former N-Dubz star performing a sex act on a man before she got her big break on X Factor.
In a personal clip posted on YouTube, Tulisa apologised to fans for any offence caused by the video and said: "As you can imagine, I am devastated, heartbroken. I have been in bits for the last few days."
She went on to say that she never imagined the video would be shared with the rest of the UK or the rest of the people around the world.
"As you can imagine, it's a pretty tough time for me, but I don't feel that I should be the one to take the heat for it, or the stick. This was something that he took upon himself to put online and he is now sitting in silence pretending that it's not him."
Her heartfelt admission appears to have had the desired effect. Days after she faced a backlash from the online community, fans seem to have made a U-turn when they logged online, this time to voice their opinions on the confession.
One Twitter user by the name@ Benjamin AD wrote: "I feel bad for Tulisa but at least she's admittin it. I guess the moral is... No sextapes! 1 min its I love you next min its I hate you."
Another commentator wrote on a Daily Mail site: "What a piece of scum the ex is. I admire her for admitting it, I know she didn't have much choice but she had more guts than most."