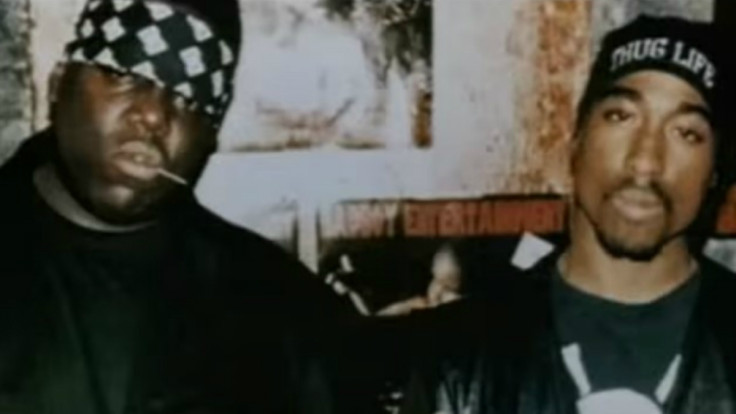 The murder cases of hip hop icons Tupac Shakur and Notorious B.I.G. will be given the true crime treatment. USA Network has greenlighted the pilot for a drama series delving into the two murder investigations with The People v OJ Simpson: American Crime Story director Anthony Hemingway at the helm.
Death Row Records rapper Tupac Shakur died in September 1996 after a drive-by shooting, while his east coast rap rival Biggie Smalls was killed in similar circumstances in March 1997. According to The Hollywood Reporter, Unsolved will centre on the experiences of former LAPD detective Greg Kading, who was at the centre of the police department's investigation.
Kading is known to have led multiple task forces looking into the murders and detailed his work in the book Murder Rap: The Untold Story Of Biggie Smalls and Tupac Shakur Murder Investigations. It is said that Kading will serve as a consultant and co-executive producer of the pilot.
Suits writer Kyle Long is set to pen the pilot's script, with backing from Hemingway-Taylor and Universal Cable Productions. Hemingway earned much acclaim for his work on the first American Crime Story season, which focused on the 1995 double murder case involving OJ Simpson.
Hemingway directed five episodes of the widely celebrated series and earned an Emmy nomination for the episode Manna From Heaven. People v OJ Simpson won the outstanding limited series award. The director has also helmed episodes for other popular TV series, including Orange Is The New Black, Glee and Empire.
On the night of his death, Tupac had just left the MGM Grand in Las Vegas with his Death Row Record label boss Suge Knight when a driver pulled up beside their vehicle and opened fire before speeding off. The California Love rapper was rushed to hospital and died six days later of multiple gunshot wounds. Six months later, Biggie Smalls was leaving a Vibe magazine party in Los Angeles when a man pulled up in a car alongside the rapper's and fired several shots. Biggie was pronounced dead shortly after being rushed to a nearby hospital.

With the murders unsolved, the deaths of the legendary rappers have been shrouded in mystery and conspiracy theories for two decades. Among them are allegations that Suge and hip hop mogul P Diddy were responsible for ordering Tupac and Biggie's deaths in the midst of a volatile east coast versus west coast feud.
Several documentaries have been made about the murders over the years, including Nick Broomfield's 2002 Biggie And Tupac documentary. Hollywood star Johnny Depp is also set to play LAPD detective Russell Poole in the forthcoming thriller Labyrinth about the murders.
Unsolved follows hot on the heels of a spate of popular true crime series, including American Crime Story and multiple documentaries and films on the murder of child beauty queen JonBenet Ramsey.
Watch Biggie Smalls address Tupac Shakur's death: