Tupac Shakur died nearly 20 years ago but the impact of his death still lingers in hip-hop culture. Demetrius Shipp Jr, who plays the late rapper in the forthcoming biopic All Eyez On Me, admits it was extremely difficult shooting the infamous death scene while the unexpected passing of Tupac's mother Afeni Shakur only heightened his emotions.
All Eyez On Me, which stars Danai Gurira, Lauren Cohan and Kat Graham, recounts the dramatic yet short life of Tupac, one of hip-hop's most celebrated rappers before he was killed at the age of 25 following a drive-by shooting on 13 September 1996. Shipp Jr is the man not only tasked with portraying the legendary rapper but also depicting his final moments.
Explaining what it was like to film the drive-by scene, Shipp Jr told IBTimes UK: "The most difficult scene is by far the death scene where he gets shot. That was the hardest because it all connected with his story. I felt for him but in a different way because playing him, I wanted people to understand him because for it all to end with that scene, it was like I understand why his life was cut short and he was really misunderstood on a lot of things and betrayed in a lot of ways."
The actor continued: "He was a great person taken from us at such a young age but it was the fact that he didn't get to fulfil his life. He was so great at most of the things he was doing, acting and music. For his life to be cut short – it played very heavy on me that day and I hated that scene. The time when he gets shot at the end, it was tough trying to get through it. I was ready for it to end."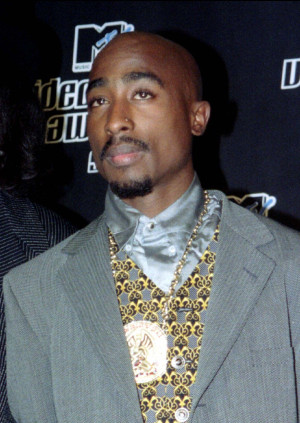 On 2nd of May 2016, just a couple of weeks after filming was wrapped up on the biopic, Tupac's mother Afeni Shakur died after a suspected heart attack at the age of 69. The former Black Panther activist's sudden passing meant Shipp Jr was never able to meet the mother of the young man he was playing. Opening up on Afeni's death, Shipp Jr said: "No, I never got to meet her which was very unfortunate. We were definitely supposed to meet and unfortunately that never happened."
The 27-year-old continued: "It really was a blow and something that I was very much looking forward to with this whole movie – the moment of meeting her and finding out how she felt about me and the movie. I [just wanted to] meet her, be around her and learn something about 'Pac, that's what I was really looking forward to. To hear her talk about her son because no one in the world could have ever known Tupac the way she did or know different things about him that she would know. So to have that stripped away was a major blow because it took some of the joy away from this. I was very much looking forward to that moment."
All Eyez On Me is directed by legendary music video creator Benny Boom, who came on board the project after John Singleton and Carl Franklin dropped out. Fortunately, Shipp Jr says he and Boom, 44, instantly developed a good rapport and made the actor's first major film role less daunting.
Shipp Jr revealed: "Me and Benny's relationship was perfect. Creatively he opened up and let me have opinions and thoughts. He never shut me out, he'd let me say how I felt and we worked together well. We had a very respectful relationship and it was perfect as far as director/actor. He would be free sometimes and let me do things how I felt – it always worked really good. If he wanted something from me, I would be able to deliver it. It just worked well."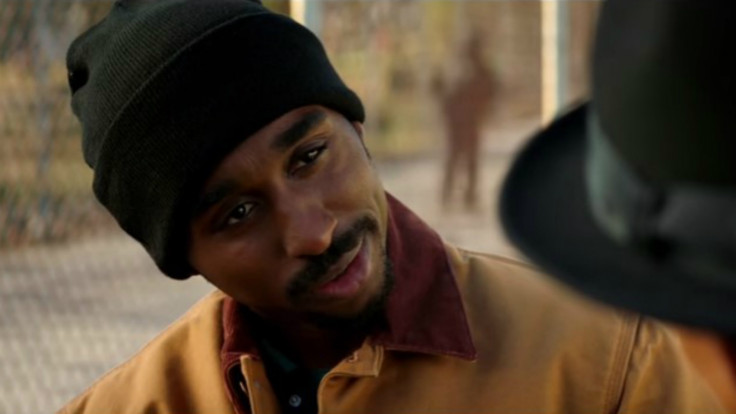 A release date for All Eyez On Me is yet to be announced but it is likely to be released in September 2016 to coincide with the 20th anniversary of Tupac's death.
Watch the All Eyez On Me trailer: