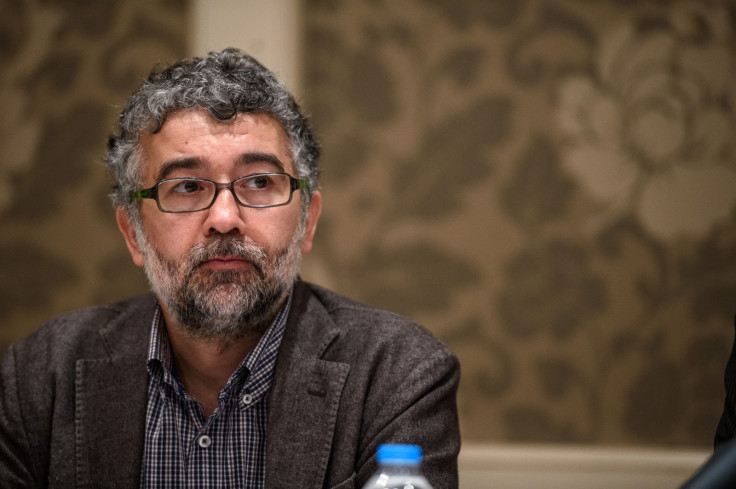 Pressing ahead with their crackdown on media, Turkish authorities arrested three press freedom activists on terror charges. The arrests came despite the EU pressuring Ankara to stop prosecuting academics and journalists under its terrorism laws.
Erol Onderoglu, the local representative of international rights group Reporters Without Borders (RSF), journalist Ahmet Nesin and rights activist and academic Sebnem Korur Fincanci, who is president of the Human Rights Foundation of Turkey (HRFT), were taken into custody on 20 June on charges of spreading "terrorist propaganda". The arrests followed a campaign of solidarity with a pro-Kurdish newspaper on 3 May (World Press Freedom Day), in which the three took part.
RSF was quick to respond to the arrests with a message on Twitter: "Unbelievable low for press freedom in Turkey. Free Erol!" Johann Bihr, head of RSF's office for East Europe and Central Asia, said: "It is absurd and profoundly shameful to see him accused of terrorism, a victim of the abuse he has always denounced."
According to RSF and EuroMed Rights, the Turkish court remanded the three individuals in pre-trial detention after they guest-edited the pro-Kurdish newspaper Özgür Gündem and campaigned against efforts to censor it.
The HRFT condemned the arrests with a statement on its website. "The warrant of arrest against Şebnem Korur Fincancı who committed herself to fight against human rights violations, mainly torture and ill-treatment at domestic and international level, should also be considered as a threat against the struggle for abolishment of human rights violations including torture and ill-treatment," it said.
Since clashes began between the Turkish army and the Kurdistan Workers Party (PKK) in 2015, journalists and academics have faced severe repression from the government which many believe is trying to throttle free speech and is using terrorism as an excuse.
The European Federation of Journalists (EFJ) criticised Turkey's use of terrorism to silence its critics. "Showing solidarity by working as journalist or editor-in-chief cannot be considered terror propaganda. The Turkish authorities are clearly misusing the legislation to silence critics and human rights defenders. Those people arrested must immediately be released. Turkey is working against itself by jailing press freedom activists," said EFJ President Mogens Blicher Bjerregard.
European Union foreign policy chief Federica Mogherini and Enlargement Commissioner Johannes Hahn said the court's decision "goes against Turkey's commitment to respect fundamental rights, including freedom of media".
In May, Cumhuriyet newspaper's editor-in-chief Can Dundar and another journalist were sentenced to five years imprisonment for allegedly revealing state secrets. Turkish President Recep Tayyip Erdogan happened to be a complainant in the case.