Warplanes believed to have been sent by the US-led coalition have struck positions held by Islamic State (formerly known as Isis) militants near a Syrian border town that beleaguered Kurdish forces have been struggling to defend.The air strikes came as Kurdish forces pushed Islamic State militants out of the eastern part of Kobani, where the jihadists had raised their black flag over buildings hours earlier.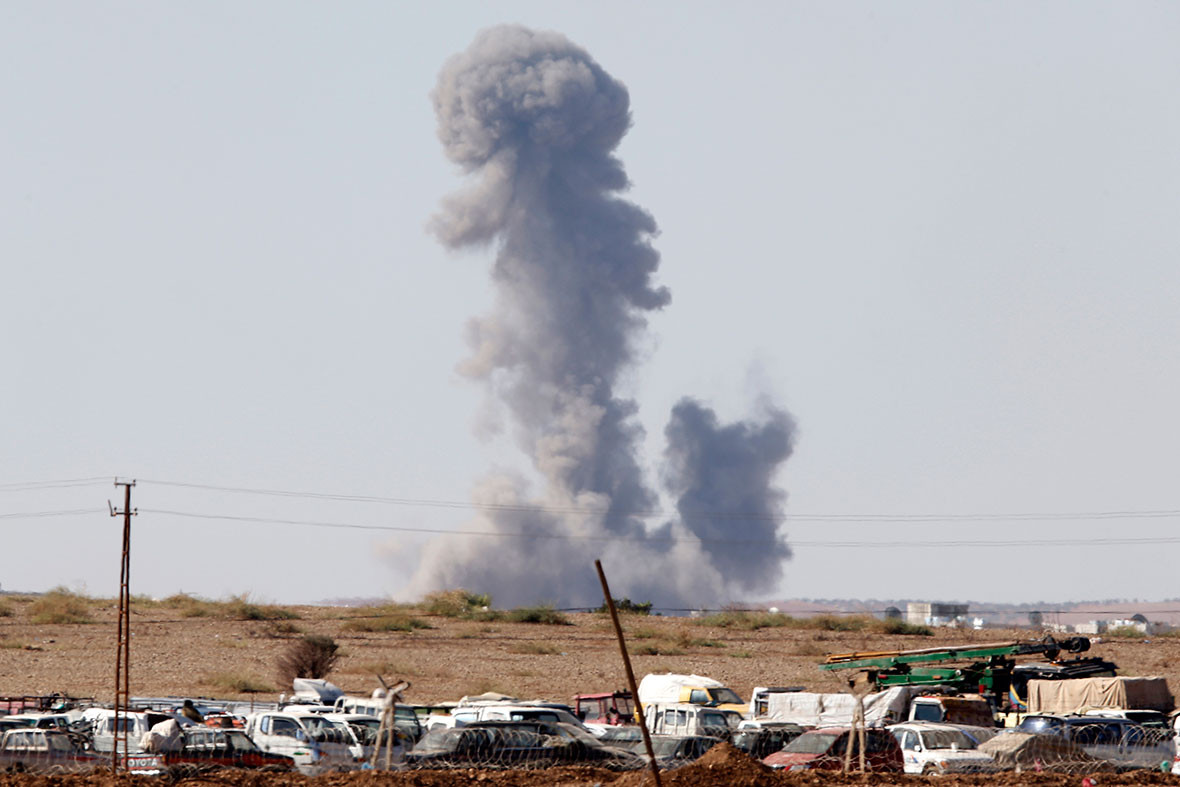 The US-led coalition has launched several air strikes over the past two weeks in a bid to help Kurdish forces defend the town, but the sorties appear to have done little to slow the IS group, which captured several nearby villages in a rapid advance that began in mid-September.
The assault has forced some 160,000 Syrians to flee and put a strain on Kurdish forces, who have struggled to hold off the extremists. Hundreds more civilians fled Kobani on Monday as the jihadists advanced.