Turkey-PKK Peace Talks 'Over' If Isis Conquers Syrian Kurdish Kobani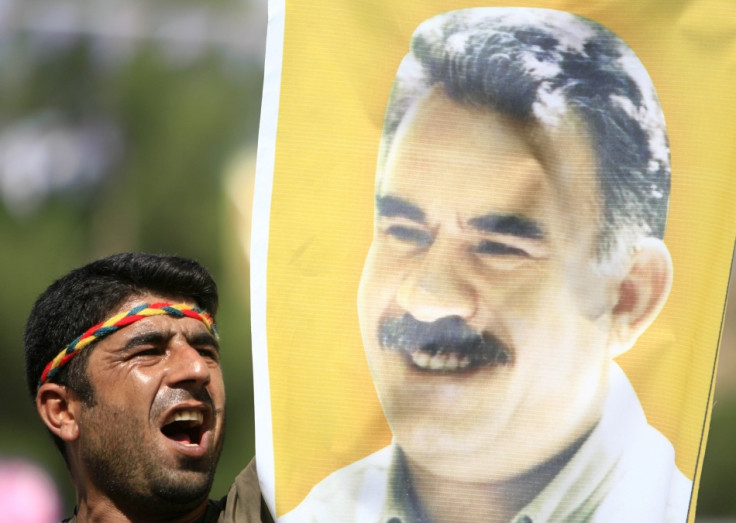 Historic peace talks between Kurdish militants and Turkey will be over if Islamic State (also known as Isis) fighters take over a Kurdish-majority town on the Syrian border, according to the jailed leader of the Kurdistan Workers Party (PKK) Abdullah Ocalan.
In the past few days, local reports say that jihadists are closing in on the border town of Kobani, raising fears of a large scale massacre of civilians. The Sunni militants' offensive on northern Syria has caused 150,000 Syrian Kurds to flee to Turkey, putting pressure on the NATO member to intervene.
Ocalan, who is serving a life sentence on the Imrali prison island, said in a statement that "if this massacre attempt achieves its goal it will end the process".
The reference is to the peace process which started in 2012 by initiative of Turkey's president Recep Tayyip Erdogan with the purpose to end a 30-year-old insurgency by militants demanding greater autonomy and Kurdish rights. The Kurdish independence conflict killed 40,000 people, mostly Kurds. "I urge everyone in Turkey who does not want the process and the democracy voyage to collapse to take responsibility in Kobani," Ocalan said.
Earlier, the spiritual leader of all Kurds called on the Kurdish people to begin "all-out resistance against this high-intensity war".
The refugee crisis from Kobani rekindled tensions between the Turkish government and Turkish Kurds, with government forces preventing them from leaving the country to fight against Islamic State (IS) in Syria.
Turkey has been reluctant to join US-led coalition against IS despite the ally's insistence. Its main concern was linked to the possibility of Turkish and Syrian Kurds fighting together against IS, laying out the foundation of a future independent state. Turkish leaders have proposed a border buffer zone to include ground troops and a no-fly zone over the border area, but those suggestions have been met coldly by Kurds and Americans.
In recent hours, Turkey's parliament was considering a motion to give the government new powers to launch a military assault in Syria and Iraq, reversing its non-intervention stance.
The measure would allow the US-led coalition to conduct air strikes against Islamist militants using the Turkish air bases.
© Copyright IBTimes 2023. All rights reserved.