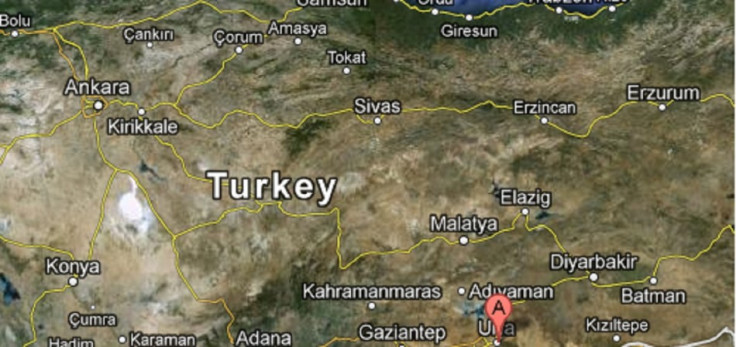 At least 13 inmates were killed in a prison fire that broke out in a jail in southeast Turkey overnight, it has been reported.
The fire occurred at a 1,000-strong jail in Sanliurfa province following a row among 18 inmates in one of the dormitories, according to the provincial governor Celalettin Guvenc.
However, the governor denied reports of any mutiny inside the jail that ended up in the blaze. Some local media reports suggested that the inmates set on fire their beds and blankets in protest against the authorities.
There were incidents of protest in the past by setting the beddings on fire by the inmates against overcrowding and poor prison conditions in Turkey jails.
Turkey's Prime Minister Recep Tayyip Erdogan also confirmed the tragedy and said the blaze affected a ward housing 18 inmates in the prison in the mostly-Kurdish city of Sanliurfa, according to an Associated Press report.
Five inmates said to have suffered smoke inhalation and were taken to the hospital. None of them are believed to be in a serious condition.
According to local media reports, the fire was extinguished after one and a half hours by the fire fighters. Security personnel were also sent to the dormitories to restore order.
One of the inmates in the jail is a parliament member from the pro-Kurdish Peace and Democracy Party (BDP). He was not hurt in the fire, reported Turkish television NTV. Ibrahim Ayhan was jailed for alleged links with an outlawed Kurdish rebel group.
An investigation into the cause of the fire and the delay in response from the fire fighters would be launched soon, said the governor.
"Why (the firefighters) weren't there on time, what caused the fighting, why were these people killed? All of these will be investigated," the AP reported Guvenc as saying.
"I have been told by the governor that the ward's capacity may not have been suitable to house 18 people," said the prime minister before leaving to the G20 meeting.
Meanwhile, there were reports of the families of the prisoners fighting with the police to reach the prison to meet their beloveds.