Turkey puts Fethullah Gulen on most-wanted terrorist list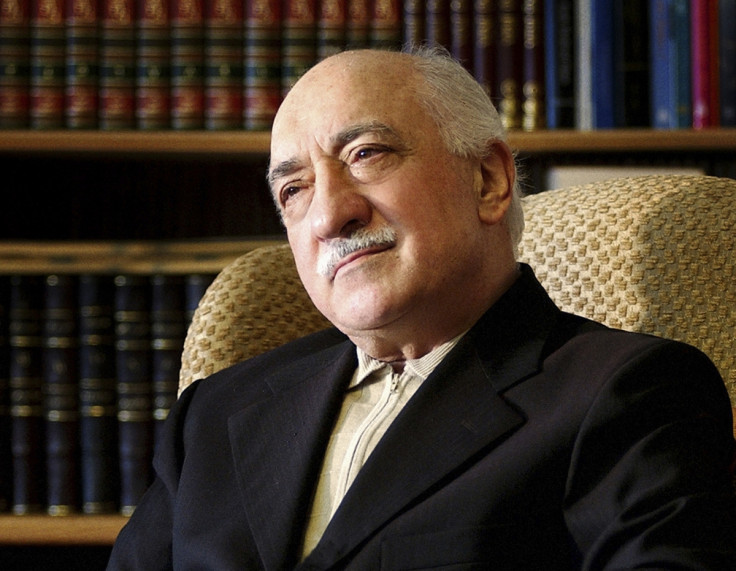 Turkey has blacklisted Fethullah Gulen, an influential cleric who is in self-imposed exile in Pennsylvania, US, including him in a list of most-wanted terrorists, along with leaders of the Kurdistan Workers' Party (PKK) and the Islamic State (Isis). Other people in the list include the founder of PKK Cemil Bayik, acting leader Murat Karayilan and senior figure Duran Kalkan, according to Anadolu agency. IS members, such as militants believed to be behind the double suicide bombings in Ankara that killed 102 people, are also on the list.
The list was published on the same day that riot police stormed a newspaper and TV studio in Istanbul that are critical towards the ruling AKP government and are linked to Gulen's movement, just a few days ahead of crucial general elections. Tensions between Gulen and former prime minister and current president Recep Tayyip Erdogan, a former ally, worsened over the past three years and exploded with the graft probe in December 2014.
Gulen and his movement, called Hizmet (service), have been accused of orchestrating a wave of high-profile arrests that shook the moderate-Islamist government of the then-prime minister. Forty-seven businessmen and politicians, including the sons of three cabinet ministers, were put in custody on corruption and bribery charges. The 70-year-old preacher, who is accused of "leading a terrorist organisation", denied any involvement.
Erdogan accused Gulen of orchestrating the scandal against his inner circle in an attempted "judicial coup" and of building a "parallel state" with extensive influence in the Turkish police and judiciary. Reports that Gulen members infiltrated the secret services, law enforcement offices and the AK party itself have circled in Turkish media for some time.
In the aftermath of the graft probe, Erdogan hit back and sought to purge the judiciary and police of Gulen's influence and called for the cleric's extradition to Turkey. The row extended to businesses linked to the preacher, in particular to Islamic lender Bank Asya, which saw its shares drop after state-owned firms and institutions withdrew huge deposits earlier in 2014.
Koza Ipek police raid
In the latest episode, Koza Ipek, a media holding linked to Gulen that houses Bugun TV and the Bugun and Millet newspaper, was ordered to be placed under the management of a trustee pending investigation into its financial links to Hizmet.
Live television footage showed police dispersing the crowd with tear-gas and water cannons. Pictures also showed authorities taking away handcuffed journalists from the Istanbul building.
Both Gulenists and Erdogan's AK party were long persecuted by the secularist generals that saw themselves as guardians of the secular state founded by Mustafa Kemal Ataturk, the father of modern Turkey. When the moderate Islamist AKP took power in 2002, the Gulen movement provided indispensable support for Erdogan with its extensive influence in the media, police and judicial system.
After AKP swept to a second term five years later, pro-Gulen prosecutors cracked down on generals through the "Ergenekon trial" of hundreds of alleged coup plotters. Gulenists seized the opportunity to take revenge on former rivals, including the military.
World-renowned journalists, such as Ahmet Sik and Nedim Sener, were searched and arrested in 2011 for their work critical of Gulen's network. But the struggle for power and influence in Turkey turned the former friends against each other for the control of Turkish politics.
© Copyright IBTimes 2023. All rights reserved.