A Turkish court on Wednesday (4 October) sentenced 40 people to life imprisonment after they were found guilty of plotting the assassination of President Recep Tayyip Erdogan during a failed military coup in July 2016.
The Erdogan government had accused exiled cleric Fetullah Gulen, who currently lives in the US, of masterminding the coup. Gulen too was on trial in this high-profile case, but did not appear in court and no verdict was given against him.
A majority of those convicted and sentenced on Wednesday in a court in the southwestern city of Mugla were high-ranking soldiers in the Turkish special forces, who were removed following the coup attempt that aimed to overthrow the Erdogan rule in Turkey, the BBC reported.
31 of the 40 convicts were each handed four life sentences each, while the remaining nine received one life sentence each, Al Jazeera reported, citing Turkey's private Dogan news agency.
A total of 47 people were on trial on Wednesday, of which only one was acquitted.
Erdogan's former military aide-de-camp Ali Yazici was also among those sentenced. He received 18 years in jail. The trial, which is among many similar cases being heard across Turkish courts, had started on 20 February.
Hundreds of government and military officials, members of educational institutions and journalists were fired following the failed coup and were tried in court over alleged links with Gulen.
Gulen, however, denied any involvement in the incident. The Gulen movement is now considered a terrorist organisation in Turkey.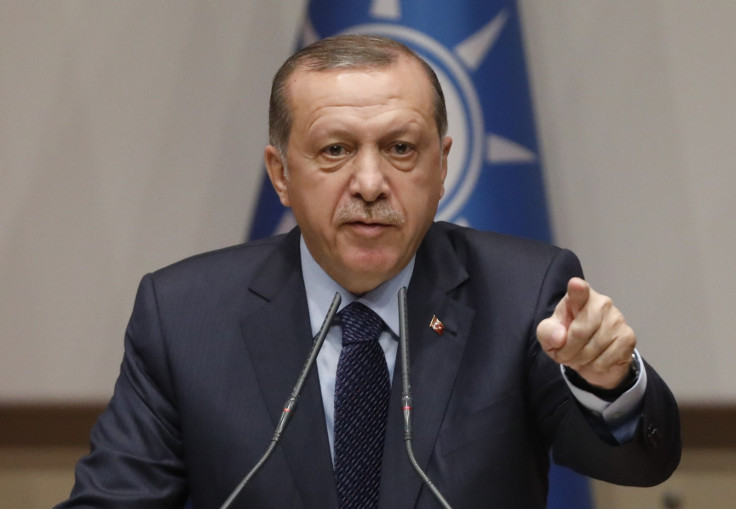 Nearly 250 people died in the altercation between pro- and anti-Erdogan supporters during the attempted coup. Heavily-armed forces had tried to capture the parliament building to overthrow the Erdogan government. Some coup plotters had also attacked a holiday resort where the president was spending a vacation and attempted to assassinate him.
During the court trial, Erdogan supporters gathered outside the court, waved flags and demanded death sentences for the convicted coup plotters. Although death sentence was abolished in Turkey in 2004, Erdogan wants it reintroduced.