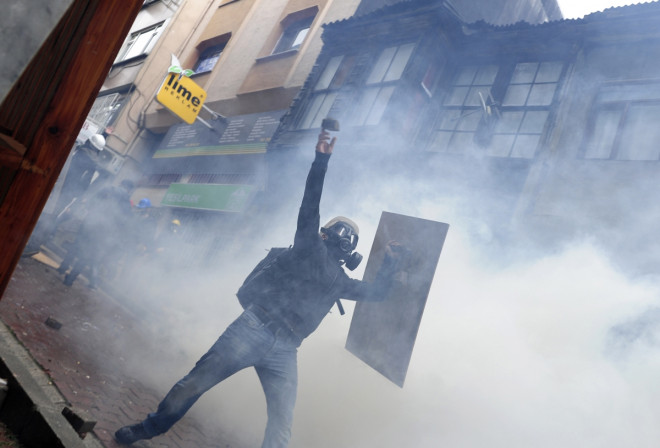 Turkish police fired teargas, water cannon and rubber bullets at thousands of demonstrators who attempted to defy a ban on May Day rallies to reach Istanbul's central Taksim Square.
Authorities blocked access to Taksim, which is a traditional key point for unions' rallies and the heart of anti-government protests, last summer, citing reports that "illegal terrorist groups" would attack security forces.
But members from the major unions Confederation of Progressive Trade Unions (DISK) and the Confederation of Public Sector Trade Unions (KESK) have defied the ban and tried to break the police barricades.
Police managed to hit back at flag-waving demonstrators who breached barricades in Besiktas, a neighbourhood near Taksim on the shores of the Bosphorus. Police used water cannons and teargas at protesters.
In the Okmeydani district, leftist activists hurled firebombs and fireworks to police, who responded with rubber bullets and tear gas.
Clouds of teargas also shrouded the Tarlabasi district.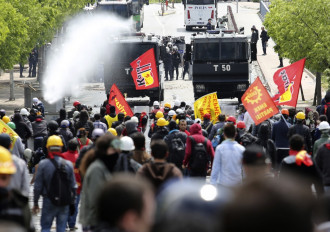 Around 40,000 police officers, water cannon trucks and armoured vehicles were deployed throughout Istanbul according to reports.
Police cordoned off all the avenues, streets and alleys leading to Taksim.
Around 138 people have been detained, while 51 people have been injured according to the Progressive Lawyers Association.
Prime Minister Recep Tayyip Erdogan warned protesters to "give up hopes" of meeting on Taksim Square.
The unions rejected the idea.
"We will be in Taksim despite the irrational and illegal ban. All roads will lead to Taksim on May Day, and our struggle for labour, equality, freedom, justice and peace will continue," the main unions said in a joint statement on Wednesday.