Turn your Android smartphone into a Game Boy with the Hyperkin retro gaming case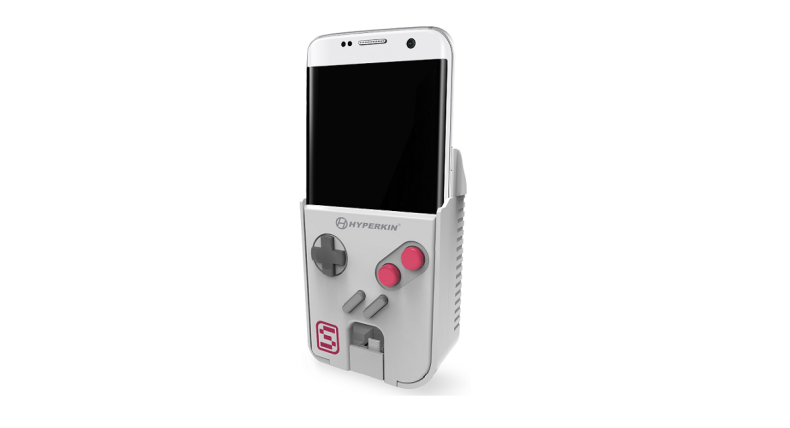 Retro gaming fans could soon be dusting off their Game Boy and Game Boy Color cartridges thanks to the Hyperkin Smartboy – a chunky plastic case capable of transforming an ordinary Android smartphone into a convincing facsimile of the fondly-remembered 8-bit handheld.
While there are plenty of Android-compatible Game Boy emulators already floating about the internet, Hyperkin's creation ups the nostalgia factor by actually being able to run old Game Boy game cartridges and bring the same button layout as the portable platform that achieved iconic status in the early 1990s.
Initially dreamt up as an April Fool's joke, gaming peripheral creator Hyperkin began crafting a working Smartboy after fans begged the company to turn their mad-cap concept into a reality. Hyperkin finally revealed the first build of its Smartboy at the recent E3 2016 event – the biggest yearly celebration of all things gaming.
The Smartboy Development Kit shown runs on open source firmware and software, with a double sided USB port used to connect the kit to the actual smartphone. The top of the smartphone screen acts as the Smartboy's display, while the games cartridges fit inside a slot on the base of the attachment.
With an expansive library featuring classics like The Legend of Zelda: Link's Awakening, Super Mario Land and Pokémon Red, Blue and Yellow, Nintendo's classic handheld now fetches a pretty penny in the second-hand market – with some stretching to over £100.
For those looking to avoid premium price tags, the Smartboy Development Kit is available for pre-order for $60 (£40.96), with shipping expected to start in December, 2016. A full retail version is set to follow, with the manufacturer offering a royalty percentage of retail-ready Smartboy sales to anyone that can improve the serial app and firmware for its final build.
"As retro gamers ourselves, Hyperkin's development team admires the painstaking efforts of the emulation scene, as well as the indie game development community," said Hyperkin's product developer Chris Gallizzi. "We want to bridge the gap between the gaming industry and the people who have been keeping obscure, retro and niche gaming alive for the past two decades."
iPhone owners hoping to get their hands on an iOS-friendly Smartboy are currently out of luck, although Hyperkin has noted that "an iOS version may be developed upon demand from the retro gaming and tech community."