The Californian mother accused of torturing 13 siblings was seen smiling in court as a judge banned her and her husband from seeing their children.
Louise Turpin is accused along with David Turpin of keeping their malnourished children, aged between two and 29, chained to their beds for months at a time at their home in Perris.
Appearing at a court in Riverside County, a judge has now barred the couple from seeing their children until 2021 while the investigation into the alleged abuse and torture continues.
Riverside County district judge Emma Smith told the Turpins: "You must not harass, strike, threaten, assault, follow, stalk, molest, destroy or damage property of or disturb the peace of, keep under surveillance or block the entrance of the people listed in the [protective] order.
"You must not try to get their addresses or locations and must have no electronic, telephone or written communication. You must not contact them except through your lawyer. You can't use a third party other than your lawyer, including an investigator."
Dave Macher, representing David Turpin, welcomed the move as it "protects everyone involved, including my client".
He added: "I don't want to expose him to accusations that he harassed, tampered with or attempted to persuade a witness not to testify or to get them to change their testimony. We want to avoid that."
During the brief hearing, Louise Turpin could be seen smiling at her husband while talking to their lawyers.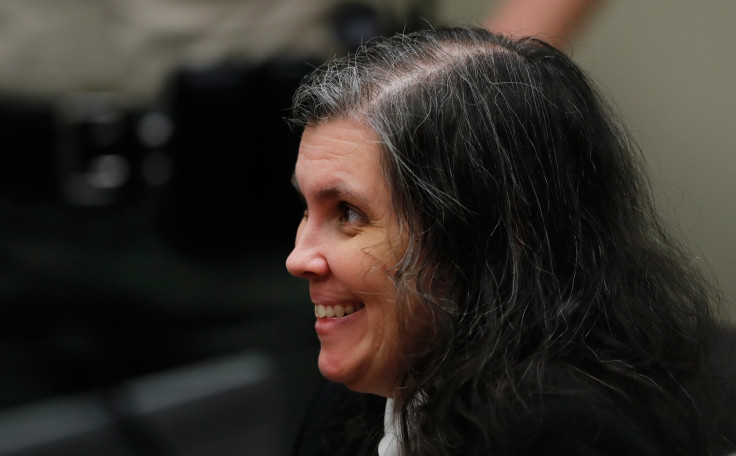 The pair face 94 years in jail after being charged with 12 counts of torture, 12 of false imprisonment, six of child abuse and six of abuse of a dependant adult. The couple deny all the charges against them.
Their children were found inside the "squalid" house shackled to their beds with padlocks after a 17-year-old girl escaped and alerted the authorities.
Further details surrounding the alleged abuse have since emerged, including how the parents would starve then torment their children with food, as well as forbidding them from showering more than once a year.
Riverside County District Attorney Mike Hestrin said the children remain in hospital after being rescued from the home and will give their side of story when ready.
Speaking to the Associated Press, Hestrin added: "Victims in these kinds of cases, they tell their story, but they tell it slowly. They tell it at their own pace. It will come out when it comes out."
Both parents remain in custody.