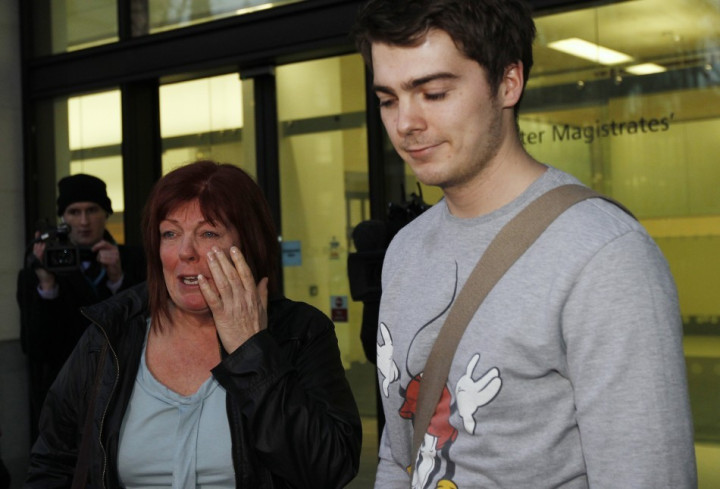 A student facing jail in the US for alleged copyright infringement has struck a deal to avoid extradition, the high court has been told.
Richard O'Dwyer, a student at Sheffield Hallam, is accused of breaking copytright laws in the US by setting up TVShack, a website which US prosecutors claim was linked to pirated films and television programmes although it did not host the material on the site.
The high court was told that O'Dwyer, 24, had signed an agreement in which he would travel to the US to pay compensation to avoid a trial.
Sir John Thomas, president of the Queen's Bench Division, said it was a "very satisfactory outcome".
Under the deal, the student will not be able to break copyright laws or face prosecution.
The case was brought by the US immigration and customs enforcement agency, which claimed TVShack earned more than $230,000 (£147,000) in advertising revenue before the site was seized in June 2010.
O'Dwyer was arrested and his equipment was confiscated by police, accompanied by US customs officials, in November 2010.
O'Dwyer's mother, Julia, previously said her son was being "sold down the river" by the British government which had approved the extradition.
The case has gained huge interest over the past two years. In June, Wikipedia founder Jimmy Wales set up an online campaign urging the home secretary to block the extradition. It was signed by more than 250,000 people.
On the website, Wales wrote: "O'Dwyer is not a US citizen, he's lived in the UK all his life, his site was not hosted there, and most of his users were not from the US.
"America is trying to prosecute a UK citizen for an alleged crime which took place on UK soil."
A separate petition set up by O'Dwyer's mother on gopetition.com gained more than 23,000 signatures.
The case followed hacker Gary McKinnon, whose extradition to the US was blocked by home secretary Theresa May after a 10-year battle.
Glasgow-born McKinnon allegedly gained access to 97 military and Nasa computer systems from his bedroom in north London, in what was described by US authorities as "the biggest military computer hack of all time".
The extradition laws agreed with the US were created in the wake of 9/11. A UK citizen can be extradited to the US without probable cause, but a US citizen cannot be extradited to the UK in the same way, leading campaigners to demand a level playing field.