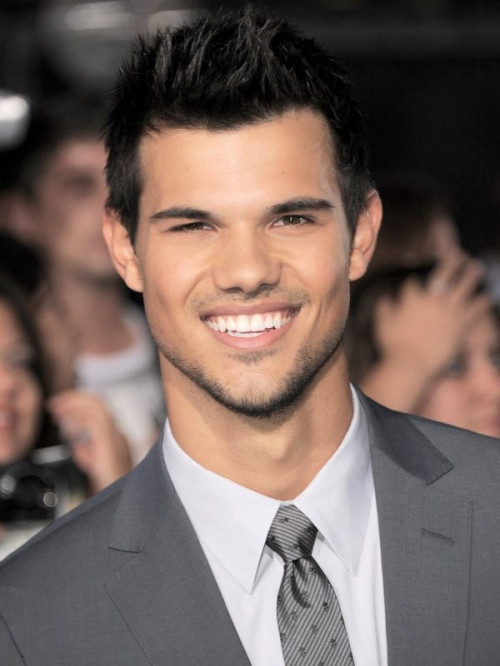 Twilight star and walking pair of abs Taylor Lautner isn't somebody you'd expect to work for the BBC, and yet he has signed on to be the lead in a BBC Three comedy.
Lautner will replace Saturday Night Live Alumni Andy Samberg in Cuckoo, opposite comedian Greg Davies, Cold Feet's Helen Baxendale, Being Human's Tamla Kari and Outnumbered's Tyger Drew-Honey.
The first series of the show focused on Samberg as Dale 'Cuckoo' Ashbrick, a hippy who the Thompson family from Lichfield are shocked to discover has married their daughter.
At the end of the first series Samberg's character disappeared in the Himalayas, making room for Lautner to take the male lead as an as-of-yet unnamed character.
Thanks to Samberg's big name credentials the comedy was BBC Three's highest-rated comedy ever when it debuted in September 2012 with 1.15 million viewers.
Samberg departed, however, to make US police sitcom Brooklyn Nine-Nine, which recently won two Golden Globe awards, including one from Samberg in the leading role.
BBC3 controller Zai Bennett said of the decision to hire Lautner: "Cuckoo was one of BBC3's most stand-out comedies, so I'm delighted to welcome it back with the addition of superstar Taylor Lautner joining the critically acclaimed Greg Davies and an outstanding British comedy cast for what will be one of the comedy treats of the year."
Lautner's career failed to take off post-Twilight. His first starring role came in 2011's Abduction, which disappointed at the box office and was panned by critics.