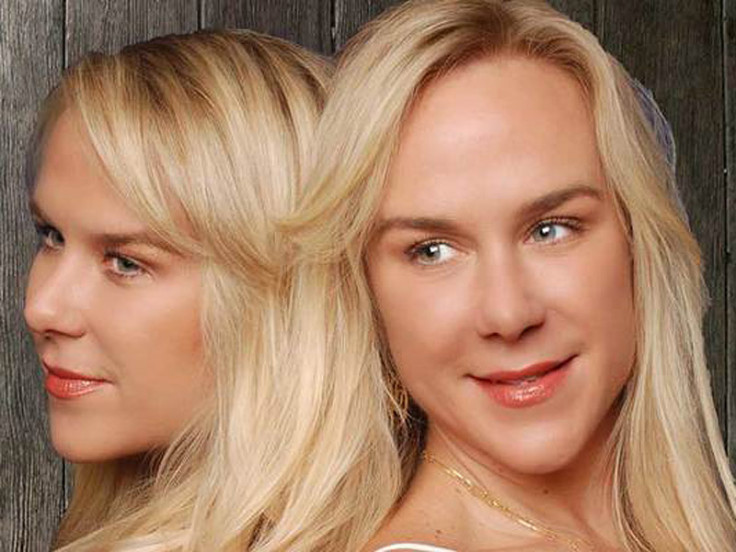 A Maui woman has been charged with murder after driving her car off an Hawaiian ocean cliff with her identical twin sister in the passenger seat.
Alexandria Duval, 37, has been charged with "intentionally or knowingly" causing the death of her sister, Anastasia Duval.
Alexandria survived critical injuries and had to be airlifted in a rescue, but her twin died.
Witnesses said they saw the twins arguing in the SUV and the passenger was pulling the driver's hair before the driver seemed to suddenly accelerate and make a sharp left turn. The car then slammed into a rock wall and plunged to the rocks below.
"You could tell that she was very violently swearing at somebody else in the car," Lawrence Lau, who was chaperoning a Boy Scouts troop outing, told KHNL. "She was mad and when she took off, it was in a rage. So she floored it and was in a rage as she sped past us." Alexandria allegedly drove straight off the cliff.
The sisters were once well-known yoga entrepreneurs who drove matching Porsches in West Palm Beach, Florida, but they had a checkered history. They opened two Twin Power Yoga studios in Florida under the names Alison and Ann Dadow, then suddenly closed the studios in 2014, leaving workers and clients in the lurch.
The sisters re-surfaced in Utah, where they later claimed bankruptcy, citing hundreds of thousands of dollars of debt. Both twins have criminal records, including arrests relating to public intoxication, according to the Honolulu Star-Advertiser.
They reportedly relocated to Hawaii several months ago, and were arrested for disorderly conduct and terroristic threatening on Maui late in 2015. They failed to appear for court proceedings and bench warrants were issued. One of them showed up at a homeless shelter early in 2016, asking for assistance, reported Hawaii News Now.
"It seemed like a downward spiral of events that didn't make any sense. They have a lot of people that love them," said Dalia Soles, the former manager of the Twin Power Yoga studios in Florida.
Duval's attorney Todd Eddins insisted the accident was not intentional. Alexandria "did not try to harm herself or the person she most loved and was closest to in the world," he said.
"The sisters had an exceptionally close bond even by identical twin standards," he added. "This is a devastating, heart-shattering tragedy for Alison and her family. We will explore all avenues to combat a charge that, in our view, is extreme and cold-hearted."
Police said Duval refused to talk to them after her rescue to explain what had happened. Deputy Prosecuting Attorney Emlyn Higa also said in court documents that as soon as Duval was discharged from the hospital "she attempted to fly out of the jurisdiction."