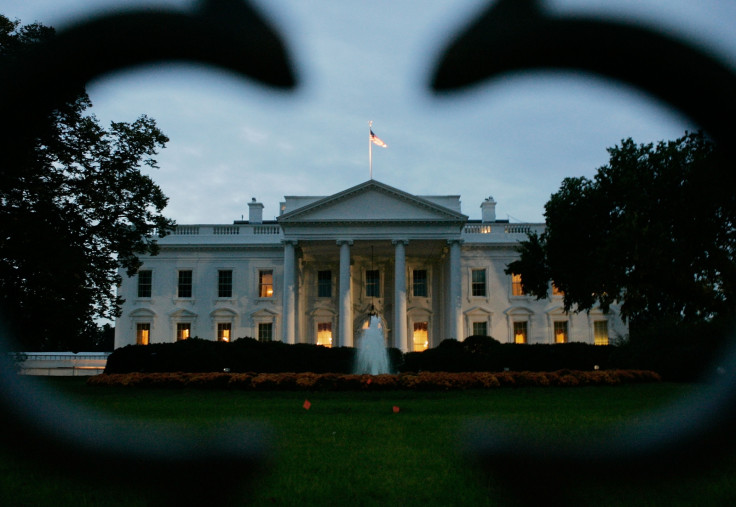 The White House and popular live-streaming site Twitch are teaming up to host an eSports marathon that will be broadcast live on the platform from the official residence of the president of the US. This is the first eSports marathon of its kind and is called the White House Competitive Gaming Event.
The event, being held to raise healthcare awareness, will take place on Monday (12 December) from 4pm to 8pm EST (9pm-1am GMT).
Basketball legend and eSports investor Shaquille O'Neal announced the event in a YouTube video on Thursday (8 December). In May, O'Neal invested in NRG eSports that has five-person teams competing in League of Legends and Counter-Strike.
The four-hour event will feature more than a dozen popular gaming celebrities including ActaBunniFooFoo, Annemunition, Elspeth and Okaydrian as well as professional gamers.
Hosted by Twitch programming manager and streamer Anna Prosser Robinson, the event will showcase a pro-am Rocket Leagues showmatch featuring members of NRG eSports. It will also feature a face-off between Justin Wong and Mike Ross in a Street Fighter 5 match commentated by Ryan "Gootecks" Gutierrez.
Besides playing games, the gamers will also talk about the importance of healthcare and share their own experiences. They will also encourage people to sign up for health insurance through the Affordable Care Act, also known as Obamacare.
"Gamers, like everyone, deserve high-quality health care coverage," Erik Martin, a policy advisor for the White House Office of Science and Technology Policy, wrote in a blog post. "Engaging the expanding gamer community is part of the Administration's effort to meet people where they are to help them find a health care plan that's best for them."
He noted that young adults have had the highest uninsured rates prior to the Affordable Care Act, adding that the demographic has seen the sharpest drop in uninsured rates since 2010. However, he said millions of millennials are still uninsured.
Last year, the eSports League released a public service announcement calling on American gamers to sign up for health insurance before the enrollment deadline.
The burgeoning eSports industry is estimated to be worth nearly $882m (£699m), according to market intelligence firm SuperData's "Esports - The 2016 Report". The firm expects the industry to reach a value of $1.23bn by 2019 with a global audience of 303 million people.
"We appreciate how the White House has recognized the power and passion of our community," said Brian Petrocelli, product marketing manager at Twitch. "Their desire to present the Competitive Gaming Event to promote health coverage enrollment exemplifies how they continue to have their hand on the pulse of the younger generation. We share their enthusiasm since we also see the value of health coverage and encourage everyone to explore their options."
The gaming event will take place a few days before the 15 December deadline to sign up for healthcare coverage through the Health Insurance Marketplace before coverage starts on 1 January 2017.