Children will be illiterate within a generation thanks to the the damaging effects of social media and smartphones on their use of language, a Booker Prize winning writer has warned.
Howard Jacobson admitted that Twitter had affected his brain so much that he could no longer read as extensively as he used to.
The author of The Finkler Question said new communication methods stripped away nuance and irony – creating the perfect environment for demagogues such as Donald Trump, according to The Times.
"If Trump doesn't destroy us in the next year, in the next 20 years, social media will have destroyed us," he said. "We will have children who can't read, who don't want to read."
"I can't read any more as much as I used to," he added. "My concentration has been shot by this bloody screen. I can't do it now — I want space, I want white pages, light behind the page."
The Mancunian claimed that he used to like nothing more than relaxing with "300 densely-packed pages" of a Henry James novel but now he is too easily distracted.
He also revealed his fears that the pulverisation of literacy is playing right into the hands of US President Donald Trump.
Jacobson said that when Trump declared that he "loves the poorly educated" what he really meant was: "I want you to stay uneducated".
The author said the limited number of characters in social media posts made irony and context redundant, which benefited Trump, who uses it to cut-out traditional news media, preferred by the so-called "metropolitan elite".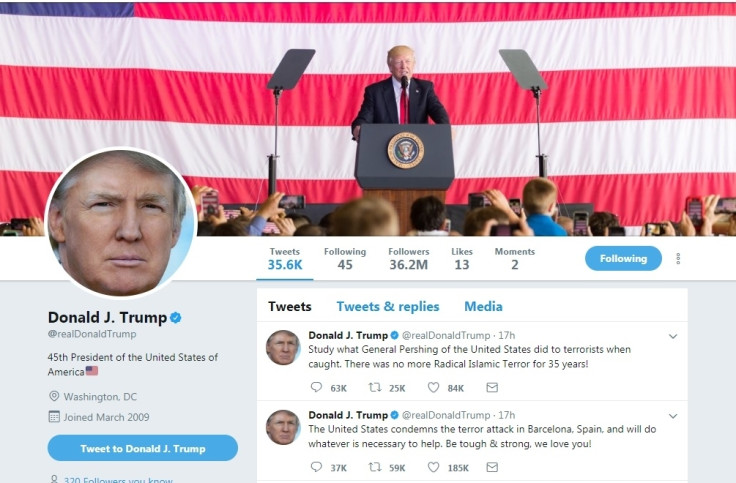 Earlier this month, an analyst claimed that if Donald Trump were to leave Twitter he would wipe $2bn (£1.6bn) from the company's value.
Meanwhile, the proportion of American adults who read novels was recently found to be at its lowest level since records began – just 43% had read a book or more in the previous 12 months.
The number of children reading for fun had also fallen by almost 10% between 2011 and 2015, according to the National Endowment for the Arts.
In Scotland a survey this year revealed a that writing standards among 13-year-olds over the past five years had fallen sharply, with less than half reaching satisfactory standards.
Secondary school pupils in Scotland are nearly twice as likely to read things regularly on electronic devices, with access to the internet and social media sites as they were to read books.