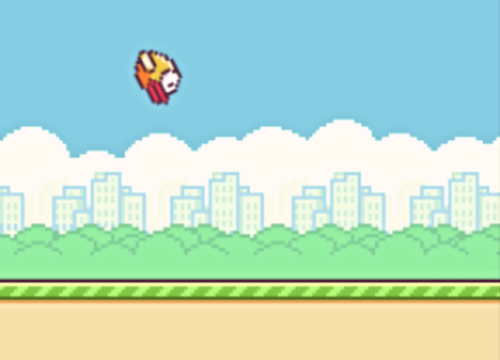 Flappy Bird might be the most frustrating game ever made, at least according to Twitter.
Hundreds of people who downloaded the free iOS game have taken to the social network to vent their rage, and it's easy to see why.
In Flappy Bird you must tap the screen to make the on-screen bird fly higher, and not tap to make him sink lower. Using this you must navigate your sexually ambiguous feathered friend through a series of gaps left between two vertical pipes.
It's not very good, it's cheaply made, and parts of it look suspiciously like Super Mario Bros. I played it briefly and hit a high score of six (you're scored on the number of pipes you pass) pretty quickly, since then however I haven't passed two.
Then, suddenly, I found myself frustrated, and I understood the first world plight afflicting the Twitter masses. Here are some of the best outbursts.
Of course lots of people decided the best way to deal with the injustice was to smash up their phones or an innocent nearby wall.
Others decided their pain would be best-remedied with a sense of humour and pictures of Steve Carrell.
Turns out some are actually quite good at the game though (or at least good at Photoshop).
And finally, some sensible advice.