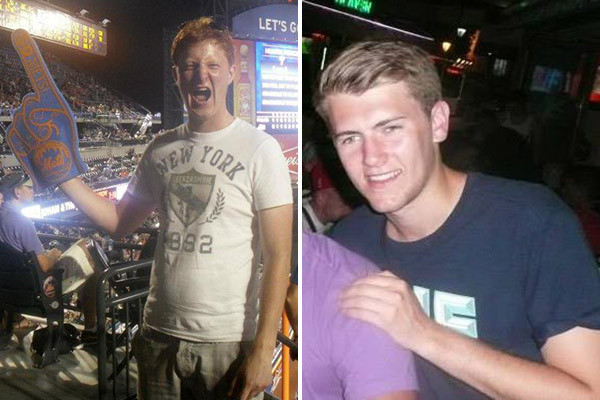 Two British medical students have been stabbed to death after a row in a bar in Borneo, Malaysia.
Neil Dalton and Aidan Brunger were fourth-year medical students at The Newcastle University. They were on a six-week placement with five other students at a hospital in the city and due to return to the UK this week.
According to Malaysia Chronicle, both victims were found lying in Abell Road, with stab wounds to the chest and back. The students were attacked when four local men followed them after an altercation in a bar over them making too much noise.
Four suspects have been arrested, and a knife and vehicle allegedly used in the incident were recovered, reported the Malaysian news agency, Bernama.
Deputy inspector general of police, Mohd Bakri Mohd Zinin, said in a press conference that the suspects were detained in Kuching.
He said: "We believe the incident stemmed from a quarrel while both victims were at an entertainment centre in Kuching. We are investigating the motive."
After the students left the bar, the suspects reportedly followed them in a car. One among them is then thought to have got out and attacked the victims.
An eye witness who works at the resturant alerted the Police.
Professor Jane Calvert, dean of undergraduate studies at the Newcastle University Medical School, said the fourth-year students were "excellent" and "highly committed" and were both doing well in their studies.
She said: "We heard this morning about the tragic death of two of our students who were working out in east Malaysia. They were excellent students, they were doing really well with their studies, they were highly committed and coming back next year to work as doctors."
"Where they were working is a very nice place. I was there myself earlier in the year and I was especially shocked to hear it had happened there," she added.
Andy Sallnow, head of events at Prostate Cancer UK, said: "Aidan ran the Great North Run for Prostate Cancer UK last year and he raised several hundred pounds for our work to beat prostate cancer
"We are very saddened to hear news of his death in such devastating circumstances. Our sympathy goes out to all his family and friends."