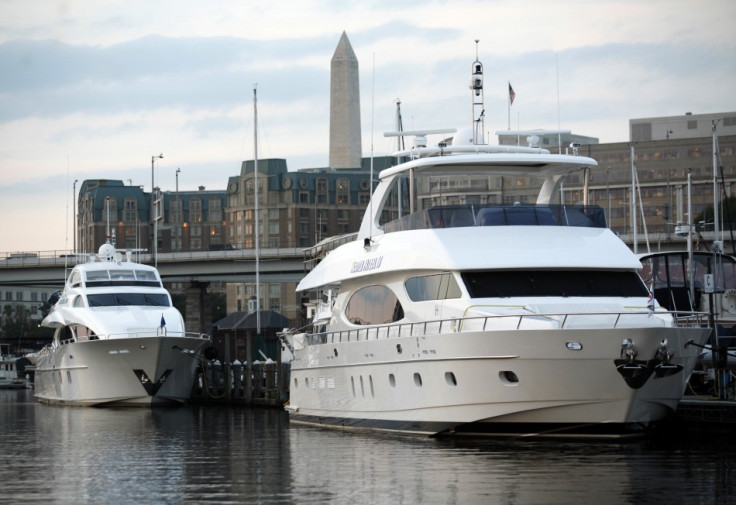 Two men died at a boating event in Virginia on Saturday after they were ejected from their 36-foot catamaran in a high-speed accident. The incident took place at the Potomac River Radar Run near Fairview Beach between Washington DC and Richmond, Virginia.
The accident happened in Maryland State waters, and the state's Natural Resources Police identified the victims as James Melley, 49 and Garth Tagge, 61. Melley had apparently been driving the vessel with Tagge controlling the speed.
Local news channel WJLA quotes eyewitness Gary Howdyshell: "I [saw] somebody doing a sport that they love and unfortunately it ended with a tragedy."
The two men were from Georgia, and well known in the power boating community according to speedonthewater.com and were said to be on their second run, when the accident happened.
Earlier in the day they had apparently recorded the highest speed of the day at 170 mph.
The boat was said to have flipped more than once as the two men were ejected. Though they were attended by rescue personnel who tried to resuscitate them, both men died.
Police have not yet released any additional details regarding the incident, and it is not yet known how fast the boat was travelling at the time of the crash. However, the boat in question would be capable of reaching speeds of up to 190 mph.
Also speaking to WLJA, owner of riverside restaurant Tims II, outside which the accident is said to have taken place, Guy Booth said, "everybody was just horrified", adding that he believed the boat had been travelling at a speed of over 150 mph.
"My heart goes out to the families right now," Booth said.
In a statement issued by the authorities, a spokesperson for Maryland Natural Resources Police said: "MD NRP did not sanction a race, but it looks like it occurred at the Potomac River Radar Run."