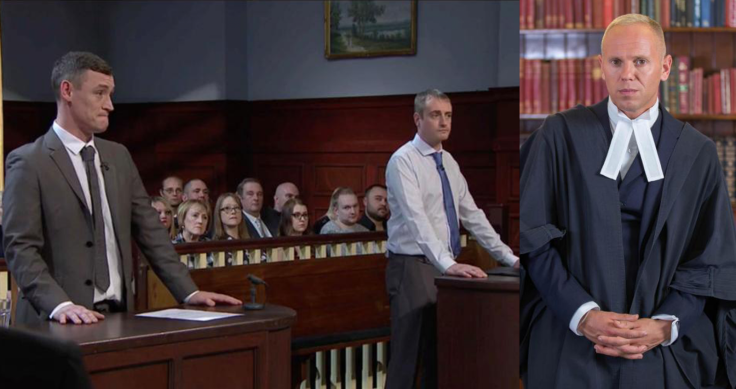 Two friends are alleged to have conned Judge Rinder's ITV court show out of £5,000 after concocting a fake legal row over an office refurbishment, complete with phoney invoices, in an attempt to get the show to pay out damages.
Sam Horner appeared on the daytime programme to make the alleged false claim against friend Paul Brewster for £6,100 in damages, but it is alleged the pair met in the pub just hours before filming the episode in March.
A source close to the show told The Sun: "The full weight of the law will come down on their shoulders. ITV won't put up with anyone trying to undermine this show."
Horner also spoke to The Sun, admitting everything and saying: "It was an Oscar-winning performance from start to finish. By the end Judge Rinder was utterly convinced. Me and Paul went on the piss to celebrate afterwards and have split the £5,000.
"I told Paul exactly what to say. He rang the producers and told them he'd been paid the money but lost it all betting. They loved it."
The Sun also claims to have text messages sent between Horner and Brewster, planning the ruse which aired earlier this month.
"I haven't done anything wrong," the 35-year-old plasterer from Leeds said. "I was paid for entertainment and that's exactly what I gave them. I was paid to act."
Brewster, a shopfitter, added: "It's only a TV show. They aren't bothered as long as they are getting good ratings."
ITV however disagrees, with a spokesperson saying: "If they have defrauded us we will take this up with police."
During the episode, when Judge Robert Rinder made the decision to award the show's maximum damages, the former Strictly Come Dancing contestant said: "It's difficult to find a case where the applicant was more entitled to the full sum."