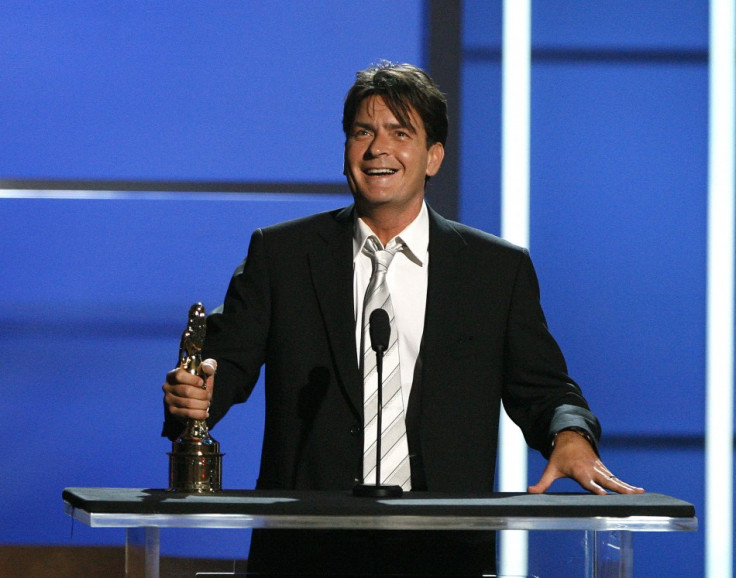 Rumours of Charlie Sheen returning to Two and a Half Men have been circulating for a while now but the show creator Chuck Lorre's recent statements suggest that it might just happen during the long-running series' finale episode.
During the Television Critics Association's winter press tour last week, Lorre dropped subtle hints about the possibility of Sheen returning, by talking about "honouring the show's past".
"It would be inappropriate to not acknowledge the extraordinary success we had with Charlie and how grateful I am, we all are, to his contributions. And there's nothing but great feelings for the eight-and-a-half years we worked together. But how to wrap the show up?" he said, according to Entertainment Weekly.
"It's tricky. It's a sticky wicket. Because in a way, the show morphed into something else entirely for the last four years-and it's something we love-and we want to honour both. How to honour both is the challenge of this finale. And the other challenge is how to get people to watch it without telling them what it is."
He continued: "I didn't want to end it without acknowledging the past. I think we did that in a way that will be funny. [What's important is that the show] always goes back to that - that people will laugh and [say], 'S***, did they really do that?'"
Sheen was reportedly fired from the show in 2011 after a string of unpleasant events and conflicts between him and the producers. Although Lorre said he and Sheen haven't spoken since, it appears the producer holds no grudges against the actor.
"There are no wounds," Lorre said at the panel. "What happened, happened. And I'm grateful for the time we enjoyed working together and I'm very grateful Ashton came along and kept the lights on. What do I got to complain about? I'm so blessed."
The Two and a Half Men finale airs on 19 February, 2015 at 9pm EST on CBS.