Two London-based traders have been jailed for a total of 19 years for conspiring to defraud brokerage firm Otkritie Securities of £141m.
Georgy Urumov, 37, and Vladimir Gersamia, 33, were jailed for 12 and 7 years respectively, following a four-month trial at London's Southwark Crown Court, for multiple fraud offences involving a series of complex scams.
According to Crown Prosecution Service (CPS) filings at the Crown court, the first part of the fraud was carried out in 2011 after Urumov joined Otkritie Securities, which is under Russian ownership, and manipulated the brokerage firm into paying him approximately £20m under the pretence that the sum would be distributed to others also joining the firm.
However, Urumov not only held on to much of the money, but committed further offences by trading Argentine debt, and tricking Otkritie into believing that the products – 1.65bn Argentine warrants – had been bought at four times their true cost, the CPS added.
Urumov subsequently pocketed the difference, covered his tracks and transferred the gains to bank accounts out of the UK, with the assistance of Gersamia, then an employee of City investment management firm Threadneedle Asset Management.
The CPS said both individuals stood to gain another £121m, going to great lengths in their attempt to launder the money by using the international banking system.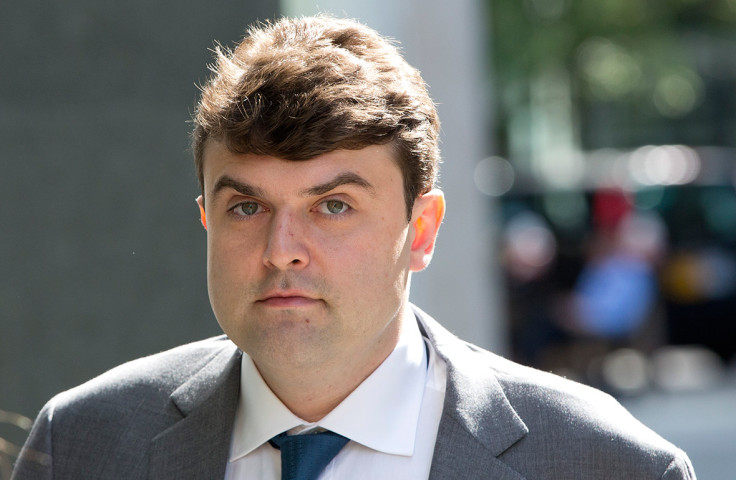 In a statement, specialist CPS prosecutor Alistair Dickson said: "Due to the international scale of this fraud, the prosecution team considered millions of pieces of evidence and made arrangements to call witnesses from across the world in order to present a compelling case to the jury."
Issuing a statement after the sentencing, Otkritie's said the brokerage was now working with law enforcement authorities in other countries, including Switzerland, Israel and Russia to pursue "others involved in the fraud".
Otkritie chairman Alexey Karakhan added: "We are more than satisfied with the jury's verdict and the strong message sent by the lengthy prison term given to Urumov. From the outset we pledged to do everything possible to ensure that justice would be done and that the fraudsters would be held responsible for their heinous conduct. This verdict completely vindicates our approach."