Brexit-backing petrochemicals tycoon Jim Ratcliffe has made yet another North Sea acquisition via Ineos, a company he founded 20 years ago.
In a statement on Tuesday (21 November), Ineos revealed it had acquired a majority stake in two exploration licences in areas far to the north of Shetland, from Aberdeen-based Siccar Point Energy.
The exploration area is clustered in the Lyon prospect situated around 90 miles north of Shetland, under 1,600 metres of water. It has the potential to yield between 1 and 3 trillion cubic feet of recoverable gas reserves.
Ineos already has stakes in gas fields in the southern North Sea, which it acquired when it took over Danish firm Dong Energy's portfolio earlier this year.
Geir Tuft, chief executive officer of Ineos, said: "This deal confirms our aim to take a leading role to develop the Northern Gas Fields using the significant infrastructure investments already made West of Shetland.
"With the purchase of the Dong Energy's exploration and production business earlier in the year, Ineos took over a significant portfolio of producing assets and discoveries West of Shetland. It is clear that the Northern Gas Area holds further opportunities that could help unlock the development of those discoveries. The deal with Siccar compliments our assets."
Last month, the company completed formalities for the takeover of the Forties Pipeline Network from BP, feeding Grangemouth refinery, which it owns, with nearly 40% of the UK's oil and gas production, drawing from 85 facilities.
Ineos has also applied for licences to drill for shale gas in Northern England.
A combination of acquisitions and expansion initiatives have transformed Ineos from being a major player in the petrochemicals landscape to an integrated oil and gas company that's among the UK's top ten hydrocarbon producers, and the biggest yet in private hands.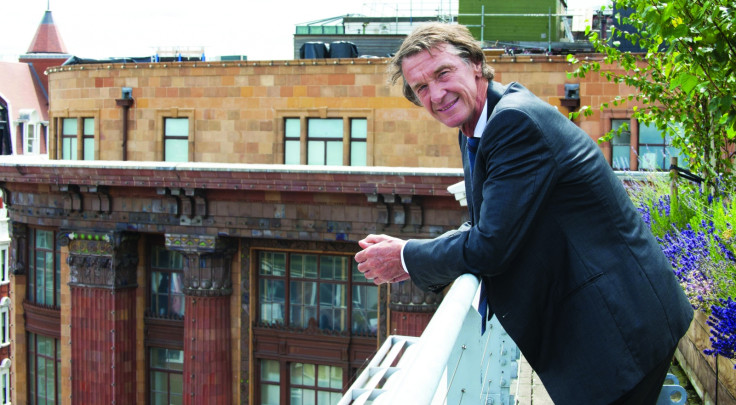 In 2016, the company unveiled an audacious move to bring US shale gas to power its European petrochemical plants thereby reducing costs and improving operating efficiencies, and is currently busy shipping shale gas to China.
Straying well beyond the energy and petrochemicals landscape, to an eclectic mix of assets in recent times have seen Ratcliffe buy Swiss football club Lausanne-Sport and motorcycle wear brand Belstaff.
In February, Ratcliffe announced that Ineos would invest "many hundreds of millions" to produce an "uncompromising" off-roader 4X4 sport utility vehicle, following Jaguar Land Rover's decision to cease production of its iconic Land Rover Defender; a vehicle the tycoon loves to drive.