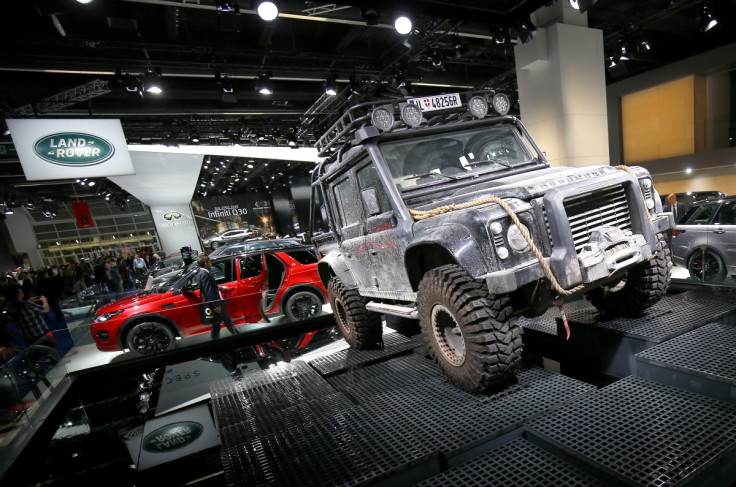 The Land Rover Defender, the iconic four-wheel drive utility vehicle, will stop rolling out from Jaguar Land Rover's (JLR) manufacturing unit in West Midlands in early 2016 as it has been overtaken by time, technology and legislation. Changes in legislation have rendered some of its distinctive features outmoded and even made some of its features illegal.
EU legislation after 2007 outlawed the Defender's side-facing seats in the back. The vehicle also failed to comply with other changing norms from fuel consumption and emissions to crash tests. It ceased to become compliant for sale in the US, leading to a decline in its prospects in other markets.
Admirers of the vehicle were no longer forgiving of its shortcomings and started to turn to other vehicles in the segment. The Defender has been receiving bad reviews from various publications such as What Car? Some of the professional reviewers have even given it a one-star rating and called it "woeful [on safety]", "loud" and "a horrible ride".
One of the reviews sums up an experience of the Defender as "Off-road, very little can touch it. On-road, there's very little to recommend it."
A Jaguar Land Rover spokeswoman said: "As loved and iconic as it was, it needs a full overhaul. As a business model it needs to advance. But the story of Defender will continue." The company will unveil the next generation model of the vehicle in the next two years which is expected to be more similar to the modern off-road vehicles in the market.
Production of the Defender started in 1948 at Solihull, a camouflaged site built to manufacture aeroplanes. Maurice Wilks, Rover's chief engineer, was inspired by the Jeep to build vehicles that were one step ahead. With a four-wheel drive, a light aluminium body, bench seats and canvas roofs, the Land Rover series of cars were born, one of which was the iconic Defender. They were supposed to be like a Jeep but better, according to the Guardian.
It has been estimated by the manufacturer that 66% of all Land Rovers ever built are still on the road. The two millionth Defender will be auctioned off at Bonhams in London next week, probably for the price of a luxury sports car.
JLR which was acquired by India's Tata Motors from Ford in 2008 had in November said it would create 'hundreds' of jobs with a £450m (€623m, $685m) investment in its Midlands factory.