Tyler, The Creator banned from UK due to 'homophobic lyrics' on previous albums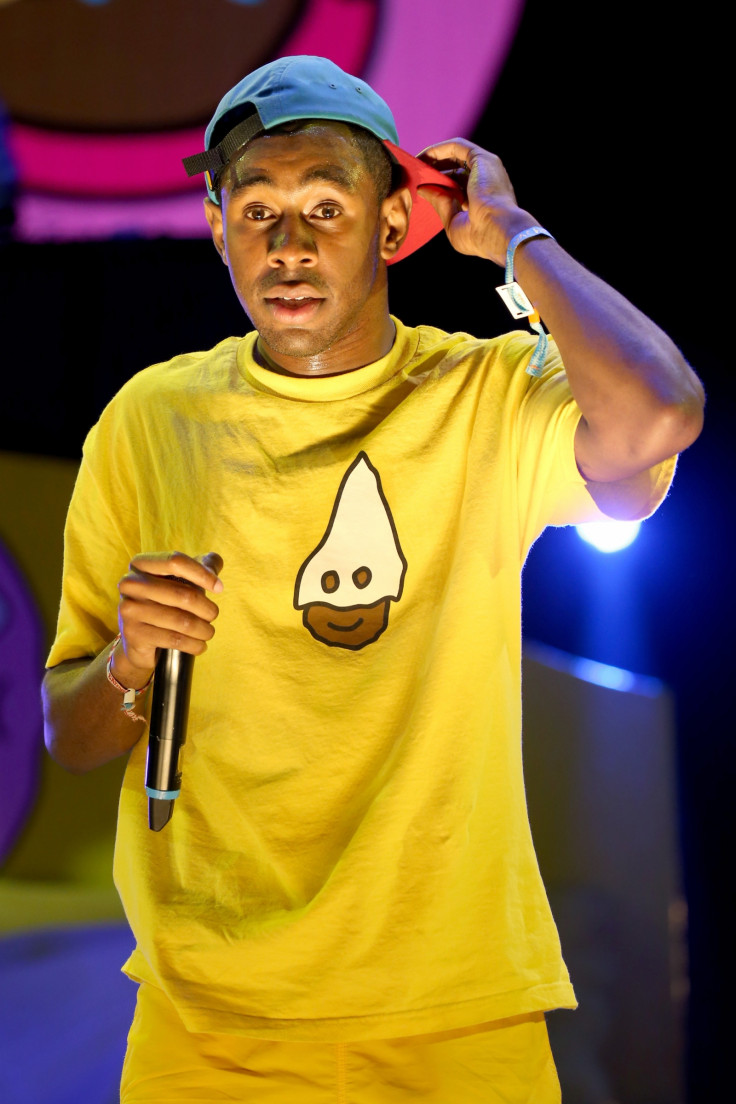 The 24-year-old took to Twitter to reveal why he pulled out of Reading and Leeds festivals
Karl Walter / Getty
Tyler, The Creator, has claimed he has been banned from the UK because his older albums glorified homophobic statements and "views that seek to provoke others to terrorist attacks". The American rapper had been billed to perform at Reading and Leeds festivals this weekend but dropped out, explaining unspecified "circumstances" led to the cancellations.
He took to Twitter to reveal reasons behind the ban, stating that he was not allowed to enter the country for "three to five years" because of certain lyrics he put in his older albums. The 24-year-old explained in another tweet: "That is why the shows were cancelled."
The artist's manager Christian Clancy was quick to explain a little more about the situation on his blog, The Phuckery: "Tyler has been banned from entering the UK for somewhere between three to five years per a letter from the secretary of state for the home department of the United Kingdom.
"The letter specifically cites lyrics he wrote six to seven years ago for his albums Bastard and Goblin - the type of lyrics he hasn't written since... Highlights from the letter include that his work encourages violence and intolerance of homosexuality and fosters hatred with views that seek to provoke others to terrorist acts."
Released in 2011, the Odd Future co-founder's debut album Goblin featured the word "f****t" 213 times, appearing an average 14.2 times across the record's entire 15 tracks. He had also acquired a reputation for being offensive and violent in his songs with the lyrics: "filled with terror, chop her legs off" which featured in the song Tron Cat, and "but I do bring a terror like I hate America" from Pilot.
But his manager is sure Tyler is a changed character. "I'm not defending his old lyrics. To be honest they make me cringe, but I stand beside him because of who he actually IS," he continued online. "There's a lot to absorb and understand, but while he gets painted as some sort of Anti-Christ I want to make sure people know the facts, which are that he hasn't delved into those lyrics in years. He writes songs about cars and spreading your wings.
"He doesn't drink or smoke, he owns his own businesses, he takes care of his family and friends, he's honest, grateful, aware, fearless, intelligent, and inspiring. His shows serve as a release, not acts of aggression."
A Home Office spokesperson said of the ban: "Coming to the UK is a privilege, and we expect those who come here to respect our shared values. The Home Secretary has the power to exclude an individual if she considers that his or her presence in the UK is not conducive to the public good or if their exclusion is justified on public policy grounds."
© Copyright IBTimes 2023. All rights reserved.