Uber reverses course, says it will apply for California permit to test its self-driving cars
Uber had previously refused to apply for California's testing permit arguing it was not obligated to do so.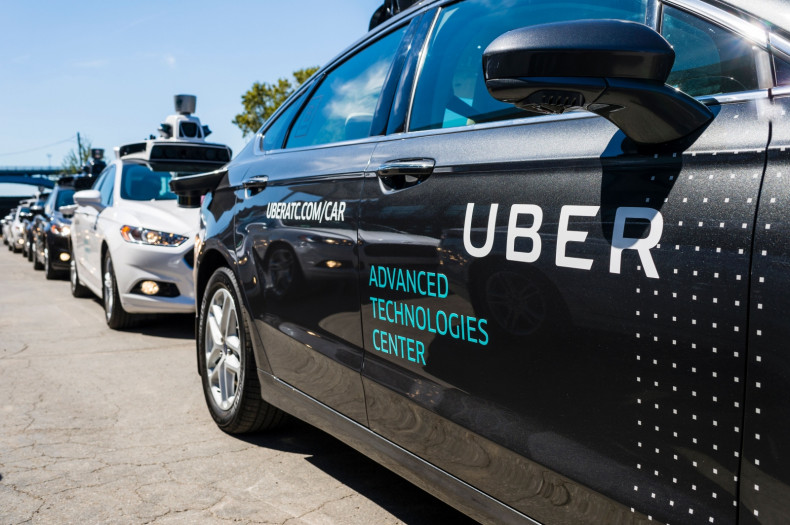 Uber said on Thursday (2 March) it is working to get its self-driving cars back on the streets of California and is seeking the necessary permits to test its cars in the state. The decision comes two months after the company's public standoff with the California's Department of Motor Vehicles over whether or not it required a $150 permit to test its autonomous vehicles in the state.
"We are taking steps to complete our application to apply for a DMV testing permit," an Uber spokesperson told the San Jose Mercury News. "As we said in December, Uber remains 100 percent committed to California."
The DMV also confirmed that it has been in talks with Uber regarding the application process.
"Uber hasn't formally submitted their autonomous vehicle tester program application, but just as we would with any other manufacturer, the DMV is providing assistance with the steps necessary to apply for an receive a test permit," DMV spokeswoman Jessica Gonzalez said.
Two of Uber's autonomous Volvos have already been granted temporary operating permits and are being driven manually around San Francisco until the DMV testing permit is issued.
Uber had previously refused to apply for the necessary testing permit, saying it was not obligated to do so. Uber argued that its self-driving cars required monitoring by a driver and were not completely autonomous.
"We cannot in good conscience sign up for regulation for something we are not doing," Anthony Levandowski, vice president at Uber's Advanced Technologies Group, said in December. "The distinction between our self-driving Ubers and the autonomous vehicles described by California State law is not a legal nicety. Nor are we seeking to exploit some loophole in the law.
"It's an important issue of principle about when companies can operate self-driving cars on the roads and the uneven application of statewide rules across very similar types of technology."
Uber's defiance triggered a week-long public debate with state regulators and prompted threats of legal action from the state attorney general and the DMV. At least 23 other companies testing self-driving technology in California including Google, Tesla and Ford have obtained California's testing permits.
California forced Uber to remove its autonomous cars from the roads of San Francisco in December after just a week of testing when the DMV revoked the registration of 16 Uber self-driving cars.
Uber moved its self-driving car tests to Arizona shortly after, which does not require a special permit for autonomous vehicles.