Uber chief executive Travis Kalanick has issued an apology after a video emerged showing him yelling at a driver of the ride-hailing company over falling fares. The six-minute video, published by Bloomberg on Tuesday (28 February), shows Kalanick and Fawzi Kamel, a driver for Uber's black car service, getting into a heated argument over whether the high-end Uber Black has slashed the price of its rides.
In the video, Kalanick is seen in the back seat of an Uber car with two women on Super Bowl Sunday in early February. After reaching their destination, Kamel asks the executive why Uber has dropped the rates for Uber Black drivers.
"People are not trusting you anymore... I lost $97,000 (£78,370) because of you," Kamel said. "You changed the whole business. You dropped the prices."
Kalanick dismissed the driver's concerns as "b******t," and said: "Some people don't like to take responsibility for their own s**t. They blame everything in their life on somebody else. Good luck."
The video quickly went viral, prompting Kalanick to issue an apology to Uber employees saying he was ashamed for treating Kamel disrespectfully.
"By now I'm sure you've seen the video where I treated an Uber driver disrespectfully," Kalanick wrote in the note posted on Uber's website. To say that I am ashamed is an extreme understatement. My job as your leader is to lead...and that starts with behaving in a way that makes us all proud.
"That is not what I did, and it cannot be explained away."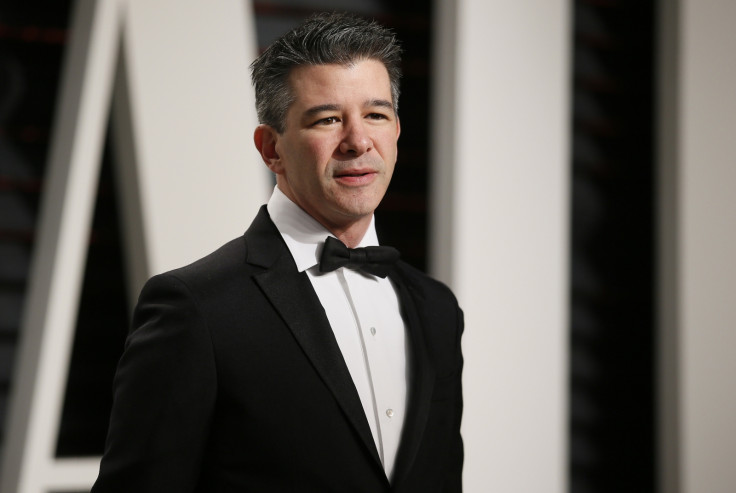 The video also comes as Uber continues to face a fierce backlash over several controversies in recent months.
Last week, former engineer Susan Fowler alleged she was sexually harassed at Uber and described the sexist and toxic work environment within the company in a detailed blog post that soon went viral. Uber hired former US attorney general Eric Holder to lead an "independent investigation" into the allegations.
Google's parent company Alphabet's self-driving car unit Waymo recently sued Uber, accusing the company of stealing trade secrets.
Uber senior vice president Amit Singhal was forced to resign this week for failing to disclose a previous sexual harassment allegation levied against him in his previous job at Google.
In January, Uber was accused of "strikebreaking" after the ride-hailing service continued to operate at New York's JFK airport after the New York Taxi Workers Alliance called for a work stoppage to protest President Trump's immigration order. In response, the hashtag #DeleteUber quickly took off with people posting screenshots of them deleting the app from their phones.
Following pressure from drivers and customers, Kalanick stepped down from the president's economic advisory council earlier this month.
"It's clear this video is a reflection of me—and the criticism we've received is a stark reminder that I must fundamentally change as a leader and grow up," Kalanick said. "This is the first time I've been willing to admit that I need leadership help and I intend to get it."