Uber's alleged 'Hell' tracking program triggers class action lawsuit from former Lyft driver
The lawsuit comes as a slew of controversies have hit Uber over the past few months.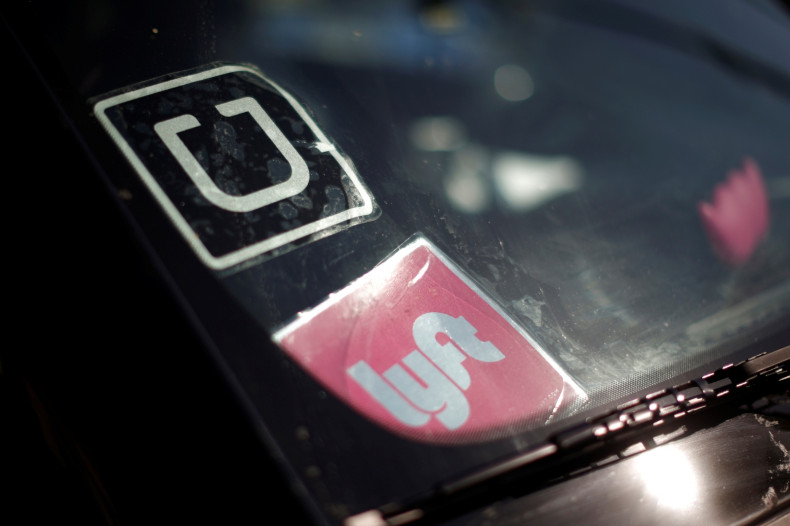 A former Lyft driver has filed a class action lawsuit against Uber over its alleged "Hell" program that was reportedly used to track rival drivers. The software, first revealed on 12 April by tech news site The Information, was apparently used to track and identify Lyft drivers, monitor how many were available and where, and find out who was driving for both Uber and Lyft.
Uber also prioritised drivers who worked for both ride-hailing companies by targeting them with special bonuses in an effort to convince them to leave Lyft and drive exclusively for Uber.
The software is believed to have been used until early 2016.
Michael Gonzelez, who drove for Lyft from 2012 until November 2014, filed the lawsuit against Uber on Monday (24 April) accusing the embattled firm of "unlawful invasion of privacy and interception of electronic communications and images".
In the complaint, filed in the US District Court for the Northern District of California, Uber has been accused of violating the Electronic Communications Privacy Act, the California Invasion of Privacy Act and engaged in unfair competition.
Uber has not confirmed nor denied the existence of the "Hell" software.
According to the lawsuit, Uber was able to use Hell to "access the location of up to eight Lyft drivers at a time and obtain their unique Lyft ID".
"Each Lyft ID is unique, akin to a social security number, which allowed Uber to track Lyft drivers' locations over time," the complaint read. "Upon information and belief, Uber repeated this process millions of times using its sophisticated Hell spyware's digital capabilities from 2014 through 2016."
The suit argues that the program unfairly harmed business for Lyft drivers whilst improving Uber's business.
"Uber accomplished this by incentivizing drivers working on both platforms to work primarily for Uber, thereby reducing the supply of Lyft drivers which resulted in increased wait times for Lyft customers and diminished earnings for Lyft drivers," the lawsuit alleged.
It also cites the 2012 Supreme Court case United States Vs Jones that found warrantless GPS tracking of Americans by law enforcement to be in violation of the Fourth Amendment.
"The same principles identified by the Supreme Court in Jones apply to the GPS tracking by an opaque entity that operates either as its targets' employer or their employer's competitor," the complaint read.
Uber hit by controversies
The lawsuit comes as the latest in a series of controversies hitting Uber since the beginning of the year, particularly over its use of various tools to gain a competitive edge in the ride-hailing market.
Uber had previously confirmed that it used the Greyball tool to deceive law enforcement in markets where it faced restrictions and vowed not to use it for the purpose. Over the weekend, the New York Times reported that Apple CEO Tim Cook had threatened Uber's Travis Kalanick with pulling its app off the App Store after it found the company was tagging and tracking iPhones in violation of its privacy rules.
The San Francisco-based firm was also accused of shortchanging both its drivers and customers in the US.
Uber was also hit with a damaging #DeleteUber campaign and allegations of systemic sexism, sexual harassment and a toxic work culture that sparked concerns from investors. Alphabet's Waymo also sued Uber alleging the theft of its self-driving technology. An embarrassing viral video of Kalanick that showed him yelling at an Uber driver over falling fares also emerged, prompting a public apology from the executive.
Uber is currently looking for a new chief operating officer to help Kalanick run the company. However, the company has seen a slew of executive departures over the past few months, from its president Jeff Jones to its PR head Rachel Whetstone.