Uber is alleged to have used a piece of software called Hell to secretly monitor the locations of taxi drivers working for rival ride-sharing company, Lyft.
According to an unnamed person who was involved in the programme and another who was briefed about it, Uber used Hell to monitor the driving habits of Lyft drivers, especially those who worked for both Lyft and Uber, The Information reports.
The software enabled Uber to create fake passenger accounts and see how many Lyft drivers were available for rides in a specific area, and what they were charging. By cross-referencing this with Uber's own driver data it was able to determine which drivers were 'double-dipping' and working for both companies at once.
In addition to this, Uber discovered a vulnerability in Lyft's system which allowed it to see driver ID tokens, a unique number given to each Lyft driver which does not change. This, the sources claim, made it easier for Uber to track the location and driving habits of workers they sought to lure away from Lyft.
There is nothing preventing drivers from doing this common practice, but Uber wanted to use Hell to find out who the double-dippers were, then offer then incentives to part with Lyft and use Uber exclusively. The software got its name off the back of Uber's 'God View' programme, a tool for tracking customer location in real time, but which was abused by Uber staff and used to track celebrities and former partners.
Uber is alleged to have used Hell until early 2016, by which time only a few people inside the company knew about it, including chief executive Travis Kalanick, the sources claim. Lawyers who have previously represented Uber said that, if the allegations about Hell are proven to be true, Uber could face civil legal claims including breach of contract, unfair business practices, stealing trade secrets and violating the Computer Fraud and Abuse Act.
Uber is refusing to comment on internal policy, while Lyft said: "We are in a competitive industry. However, if true, these allegation are very concerning."
Uber's annus horribilis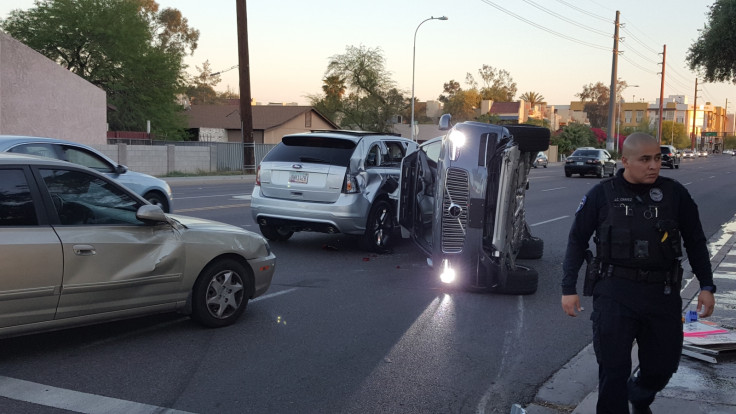 This reports comes after months of bad press for Uber. The company began 2017 by coughing up $20m (£16m) to settle claims it misled drivers over earnings potential, then lost many users during the #DeleteUber social media campaign in the wake of President Trump's proposed immigration ban.
In February Kalanick quit Trump's advisory board. A week later, Uber's autonomous truck division, called Otto, was alleged to have operated its driverless trucks on public roads without a license. A former Uber engineer then claimed her manager openly propositioned her for sex during her first day on his team.
This was followed by Waymo, Google's self-driving car company, suing Uber for allegedly stealing 9.7GB of documents relating to its autonomous vehicle technology, which Waymo claims Uber is using on its own cars. In late February a video emerged of Kalanick swearing at and losing his temper with an Uber driver. A month later, one of Uber's self-driving cars was involved in an accident which caused it to roll over. The autonomous fleet was withdrawn from service, but resumed work once it was established that the Uber was not at fault.
In April, Uber was banned from operating in Italy, then days later it was accused of secretly short-changing both drivers and customers in the US. Most recently, Uber's head of PR, Rachel Whetstone, quit the company.