Uber is a company which exemplifies the idea of a Silicon Valley unicorn. A company born of the smartphone era which has seen its user base and valuation sky rocket in a very short space of time. Unfortunately, such rapid growth also means that Uber also exemplifies a grotesque underbelly of Silicon Valley, where unacceptable behaviour is tolerated, and the perpetrators given a free pass as long as they continue to perform.
The problems at Uber go back to the very founding of the company but it was this explosive blog post from a former engineer named Susan Fowler which has once again trained the spotlight on the company which investors have valued at close to $70bn (£56bn).
Fowler details her experiences at the company, including this incident on one of her first days in the job: "On my first official day rotating on the team, my new manager sent me a string of messages over company chat. He was in an open relationship, he said, and his girlfriend was having an easy time finding new partners but he wasn't. He was trying to stay out of trouble at work, he said, but he couldn't help getting in trouble, because he was looking for women to have sex with."
HR wasn't a help to Fowler, claiming the person she was complaining about was a "high performer" and it was his first offence. Her problems only got worse from here. It's worth reading her entire account.
Of course Fowler's revelations have sparked the interest of journalists and more details of the company's corrosive culture are being publicised on a daily basis. Among the most disturbing and damaging accounts is a New York Times article by Mike Isaac who spoke to 30 current and former employees at Uber, as well as reviewing internal emails, chatlogs and recordings. Among the most egregious behaviour he uncovered was the following: "One Uber manager groped female co-workers' breasts at a company retreat in Las Vegas. A director shouted a homophobic slur at a subordinate during a heated confrontation in a meeting. Another manager threatened to beat an underperforming employee's head in with a baseball bat."
At an all-hands meeting on Tuesday, an emotional Uber CEO Travis Kalanick, responding to Fowler's blog, said: "What I can promise you is that I will get better every day. I can tell you that I am authentically and fully dedicated to getting to the bottom of this."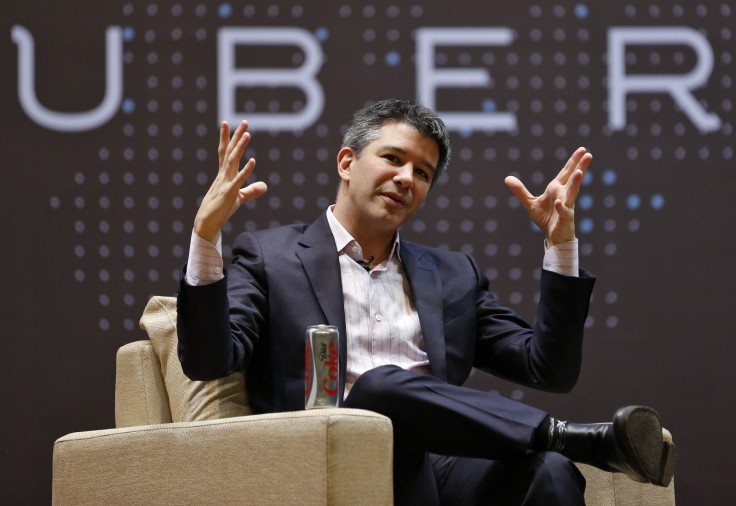 But this is, of course, complete bulls**t.
Less than three years ago, Uber was in almost exactly the same position. On November 18, 2014, BuzzFeed posted explosive allegations which revealed that Uber executive Emil Michael "suggested that the company should consider hiring a team of opposition researchers to dig up dirt on its critics in the media – and specifically to spread details of the personal life of a female journalist who has criticised the company."
So was Michael fired? Not exactly. Isaac reports that Michael was instead lauded at a recent company retreat in Las Vegas for "exemplifying Uber's core values". Kalanick said in 2014 that Michael would learn from his mistakes. It's unclear if Michael has learned anything, but what is clear is that Kalanick hasn't – and that's why any promises he makes about the current controversy, means nothing.
"Culture is the accumulation of decisions, and Uber had long since decided that unacceptable behaviour would be tolerated as long as the perpetrator was a 'high performer,'" technology analyst Ben Thompson said. "Fowler's allegations were set in motion years ago."
The other aspect to this sorry saga is to note that despite the controversy in 2014, Uber has had no problems in raising capital and is now valued at twice what it was then.
Echoes throughout Silicon Valley
Companies who have been here many times before, responding to public exposure of bad behaviour by holding an all-hands meeting, apologising and vowing to change, only to quickly return to aggressive business as usual.
And the investors in these high-growth, financially successful startups rarely – if ever – call out inexcusable behaviour from founders or executives, fearful they will look their chance at cashing in when the company goes public.
Mitch and Freada Kapor were early investors in Uber. Mitch is the founder of the Lotus software – the precursor to Microsoft Office for those of you too young to remember – and in a Medium post this week, he and his wife describe how they tried to influence the culture of Uber from the inside, but failed. "We feel we have hit a dead end in trying to influence the company quietly from the inside," they said.
The Kapors said that many senior executives came to them for advise on issues around inclusions and diversity – though notably not Kalanick himself. And the CEO's decision to appoint insiders to investigate the company's culture is just another disappointment. "To us, this decision is yet another example of Uber's continued unwillingness to be open, transparent, and direct."
Taking part in the investigation will be Eric Holder, a former US Attorney General but he has also been working on behalf of Uber since at least last June. Also part of the team will be Arianna Huffington, who is an Uber board member and deeply invested in seeing the company succeed.
It looks for all the world that Uber is seeking to manage its way past this crisis and return to business as usual without any significant change in the culture of the company. But of course, as technology analyst Charles Arthur points out: "Changing its culture could kill the company."