Almost 100 of the biggest names in technology signed a letter condemning Donald Trump's immigration policies. Apple, Google, Uber, AirBnb, Snap, Microsoft, Facebook, Twitter and many other household names were happy to publicly criticise the new US president, despite the possibility that it could harm their business.
Even Tesla, initially a hold out due to Elon Musk's presence on Trump's Economic Advisory Council, relented and signed the "friend of the court" amicus brief. It was the clearest sign yet that the tech industry was worried what a ban on immigrants and potential limitation on visas could do for their business.
The brief outlined four ways that Trump's policy is "inflicting substantial harm on US companies."
For companies operating in the US, this all seems very logical. By limiting their ability to hire the best people, they will not be able to create the best products and will there lose competitive advantage over their rivals elsewhere in the world.
"The greatest threat to the United States is that really bright people will turn their backs on the country as a place of opportunity," said Jay Rosenzweig, the CEO of global executive search firm Rosenzweig & Company, which has worked with the likes of IBM, Cisco, Accenture and Hyperloop Transport Technologies.
Hindering the ability of American companies to attract great talent
Increasing costs imposed on business
Making it more difficult for American firms to compete in the international marketplace
Giving global enterprises a new, significant incentive to build operations — and hire new employees — outside the US
Adding to the worry is the fact the White House is said to be mulling over another executive order to limit the number of H-1B visas – used to allow US companies to hire overseas workers to fill technical roles. Additionally Trump is also said to be ready to scrap the International Entrepreneur Rule, a program designed to entice startup company founders to relocate to the US and grow their companies there, rather than elsewhere.
How the UK could benefit from Trump's immigration policy
But one man's loss is another man's opportunity – and in this case, the UK could be ready to finally stake its position as an alternative hub of creativity and innovation in the technology field.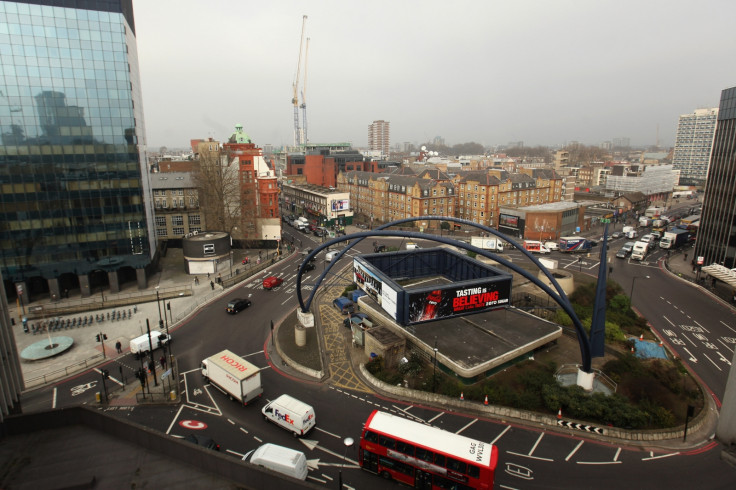 London – along with a string of other international cities such as Berlin, Singapore and Paris – has long strived to become "the new Silicon Valley". It has Silicon Roundabout, but so far the biggest tech companies based in the capital are all US companies. This has been highlighted recently with Google's massive investment in a new King's Cross headquarters; Facebook's expansion of its presence; and most recently Snap's decision to locate its international headquarters in the British capital.
If Trump's bans remain in place and he dissuades people from working in the US, companies like Google, Facebook and Snap will have to look to other locations to hire the people they need, so that will likely mean new jobs in London.
But for London, and the UK in general, to really take this opportunity, it will need to make itself attractive to the entrepreneurs who have always looked to Silicon Valley as the place where they will build their companies.
We have seen in recent years that there is a mindset among many founders of UK tech startups to exit early for what may seem like a sizeable chunk of change – typically to some large US company. The result is that the UK has not seen the emergence of a homegrown tech company anywhere near the size of a Google or Facebook.
The next Silicon Valley
For London – or Cambridge or Newcastle, Manchester, Birmingham or Liverpool – to become the next Silicon Valley, that mindset has to change, and in order to attract the types of entrepreneurs who may build companies of this size, the government needs to make sure it has policies in place that will give startups the guidance and support they need.
The UK is just one of many locations around the world which will be vying to attract the best and brightest in the tech sector. In Europe, Ireland will be flaunting its low corporate tax rate, unfettered access to the 500 million consumers in the EU, and an educated work force.
Closer to Silicon Valley, Canada is also likely to be an attractive option for companies looking to relocate. It has a large, educated workforce; is located right next to the US market, and has shown itself to be incredibly welcoming of immigrants.
The UK, and London in particular, can compete on the international stage, however for anyone considering relocating to the UK, there is one big red flashing warning light – Brexit.
As the government pushes ahead with triggering Article 50, they will need to convince anyone seeking to set up shop here that they will be welcomed and that they won't face the same challenges of hiring staff as companies in the US are facing. They will also need to convince them that access to the European single market won't be a problem.
For now, that seems like it is going to be a tough sell.