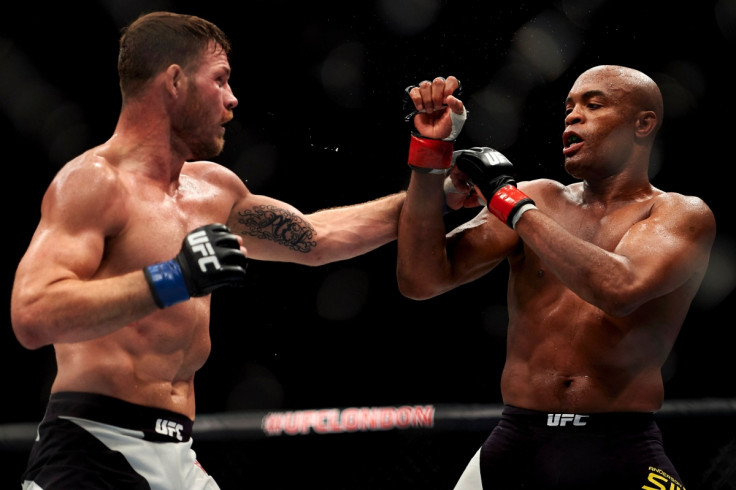 UFC Fight Night 84 might not have been the blockbuster top-to-bottom event that the company were hoping for on their return to London, but a breathtaking five-round war between former middleweight champion Anderson Silva and British MMA icon Michael Bisping more than made up for that. The thousands of fans in attendance at the O2 Arena witnessed an early fight of the year contender as Bisping took an impressive unanimous decision victory and finally earned himself a possible title shot.
'The Count' began the fight enthusiastically, using his footwork and constant pressure to upset Silva's rhythm and frustrate him by refusing to play any of his games in the octagon. Bisping started to take over when he landed two strikes that floored the Brazilian and made the crowd cheer in appreciation.
It was more of the same in the second round as Bisping took down 'The Spider' again with another pair of laser-accurate punches. However, the lethal striking that helped the Brazilian dominate the division for 10 years began to show in the third round as he ducked, dodged and landed with efficiency.
Silva seemingly struck the finishing blow at the end of the third round, but the buzzer had already gone. Despite practically being knocked out, Bisping battled on to secure a win in front of the British fans. After the back and forth scrap, Bisping had nothing but praise for his opponent and explained how much the victory meant for him.
"Going into the fight, of course, things were said, but I have the utmost respect for Anderson Silva," he admitted during the post-fight press conference "He is the greatest fighter of all time. So for me, this was a personal challenge. This is by far the biggest win of my career."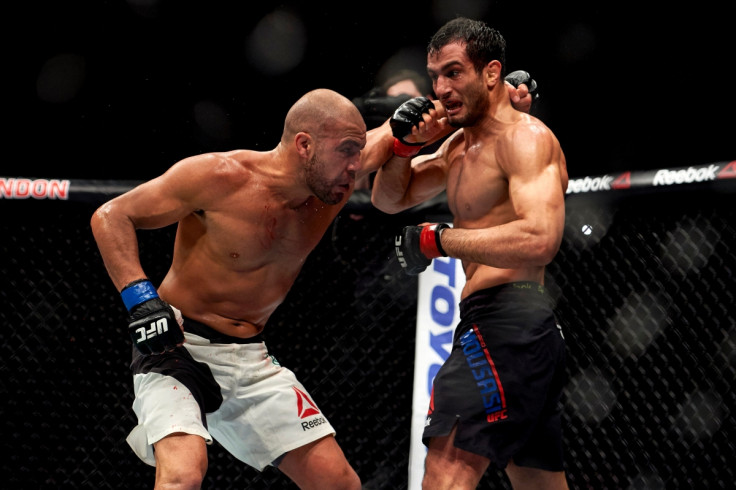 While the co-main event boasted equally talented middleweights in Gegard Mousasi and Thales Leites, neither managed to put on a spectacular performance as Mousasi used his stellar defensive wrestling and sharp jab to keep his opponent bay. The fans would argue that he could have gone for the finish at any point, but the Dutchman stayed in cruise control and earned himself a solid win against another tough, experienced fighter.
A lot of eyes were on 24-year-old Birmingham-born welterweight Tom Breese as he took on seasoned journeyman Keita Nakamura. Breese wasn't quite able to land anything significant with his feet, but did show off excellent grappling skills that helped him get out of some tricky situations. Another win keeps his 10-0 undefeated record alive and his star rising even higher.
It was also an emotional night for UFC bantamweight Brad Pickett as he halted a three-fight losing streak by defeating Francisco Rivera in what was a close and controversial bout. Many believed Pickett's opponent should have been awarded the victory after landing some solid strikes.
However, the judges were not quite as impressed with Rivera as they were with 'One Punch', who managed to sway their verdict by using his grappling and rangy boxing to land and take Rivera down to the mat and win a close split decision.
With UFC Fight Night 84 in the books, our heads turn to the much anticipated welterweight bout between featherweight champion Conor McGregor and lightweight mainstay Nate Diaz in what could quite easily be the biggest fight of the year.