UFC commentator Joe Rogan has revealed what he feels Conor McGregor should do if he is to emerge triumphant in a boxing match with Floyd Mayweather.
A super fight between the two combat stars could come to fruition sooner rather than later after months of back-and-forth between the two camps.
The pay-per-view for the event is expected to break records in a bout that Rogan believes would be "the biggest fight ever" as two worlds would collide.
Many are expecting the seasoned and undefeated veteran Mayweather to comfortably defeat McGregor, with the latter having no boxing experience at all.
However, while Rogan agrees that the Irishman losing in a "squash match" is a probability, he also believes McGregor winning isn't impossible.
"When people want to do things like break someone's record, and you want to do it so bad that you take on a guy that's never had a boxing match before, and then that guy [McGregor] starches you [laughter]," Rogan said on his podcast. "I mean, it's not likely, but if he did it..."
"There's something about [Conor McGregor]. I'm telling you, there's something about that dude. He's got something going on. He's got a little something extra special but he would need everything to line up.
"Mayweather would have to dismiss him as a threat. He'd have to not train hard enough, he'd have to not seriously consider the possibility that Conor connects on him and knocks him out. And then Conor would have to do some roughhousing. He'd have to hold him in the clinch. He'd have to hold him and hit him. He'd have to try and get off as many shots and bully him around and wear him out."
Rogan also noted the physical advantages that McGregor possesses, who is one inch taller, has a two inch reach advantage and is also 12 years younger than the five-division champion.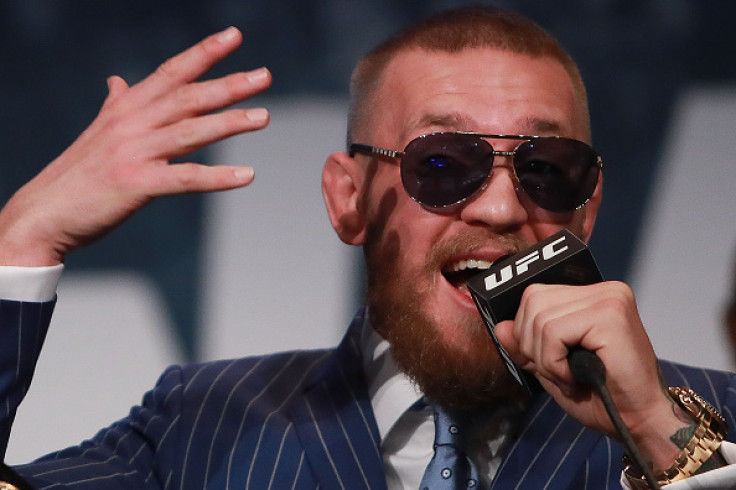 "It's a possibility," he added. "He's a much bigger man. He's a much bigger man. If you compare the two of them frame-wise, if they ever do do it, and they're standing right at each other, looking down at each other doing eye-to-eye, you're gonna go 'oh, s***.' [Conor]'s a big f***. He can make that 145-pound cut when he's on death's door, but Mayweather makes it easy."