UFC's Daniel Cormier says Randy Orton has no chance against Brock Lesnar at WWE SummerSlam
Randy Orton and Brock Lesnar will square off at SummerSlam in August 2016.
Daniel Cormier wants Brock Lesnar to win the World Wrestling Entertainment (WWE) heavyweight championship following his impressive win over Mark Hunt at UFC 200 on Saturday (9 July). Lesnar's fight with the Super Samoan, who is ranked eighth in the heavyweight division in the Ultimate Fighting Championship, was the first since his exit four years ago following health issues.
The UFC light heavyweight champion said Randy Orton has no chance when he will face Lesnar at WWE Summerslam on 21 August. Cormier, who is a huge pro wrestling and WWE fan, also said that WWE needs to make the "beast incarnate" unstoppable.
"I think I'd make him more unbeatable," Cormier said during an interview. "In WWE they call him the 'conqueror', the 'beast incarnate', you know, he can't be beat. I'd make him more unstoppable now, because he just did something that I'm not sure anyone else over there can do."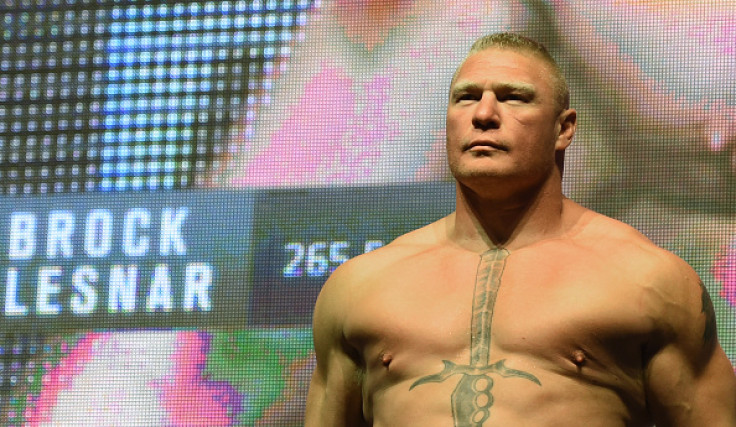 "He came in and beat a top ten heavyweight, so you just make him more unstoppable," he continued. "I say to hell with Randy Orton, and throw the belt on him again, because it legitimizes it because of what he did tonight."
Cormier, who squared off against former middleweight champion Anderson Silva after John Jones pulled out due to a potential anti-doping violation, defeated the legendary 41-year-old Brazilian mixed martial artist via unanimous decision. Silva took the Cormier fight on 48 hours notice to fill the vacant spot left by John Jones's exit.
© Copyright IBTimes 2023. All rights reserved.