Nick Young's high school sweetheart Keonna Green showed off her growing bump on Friday (8 July), for the first time, following Young's very public split with ex-lover Iggy Azalea. Green is expecting a daughter with the basketball star, conceived during an affair conducted while he was with his now ex-fiancé Azalea.
According to the Daily Mail, Green is seen having a serious discussion on the phone, as she walks in Los Angeles.
In an interview with US Weekly, Green explained that she and her high school sweetheart grew close again in September last year, where things immediately turned romantic. Green, who already has a four-year-old son with the NBA player, said "We would take our son to Magic Mountain together. But sometimes Nick would say, 'Oh, there's too much traffic,' and he'd just play with Nicholas in his room. We got caught up in the moment and it just happened."
Green insists that she encouraged Young to tell his fiancé at the time but he wouldn't listen to her. "I would be like, "Nick, you cannot be sloppy. You need to be honest [with Azalea],"' she said.
"He would say, 'I don't want to hear it.' I don't know what was going on in his household, but me and Nick have lots of history. It wasn't a secret on my end."
Green added that she has no regrets about the romance, and doesn't think that she's the only person Nick was unfaithful to Azalea with. "I didn't feel guilty because I was in love with a man, and I'm pretty sure I'm not the only woman," she said.
However, it looks like the NBA basketball player never did tell Azalea about the relationship or the fact he was about to become a dad again, according to the Fancy hit-maker.
The Australian rapper recently claimed in a series of tweets that she knew nothing about Green's pregnancy, and said she broke up with Nick after catching him cheating with other women.
Last month (30 June), she tweeted: "@iggyazalea : I have never been told by nick that his baby mother is pregnant so if this is true I'm finding out via E news."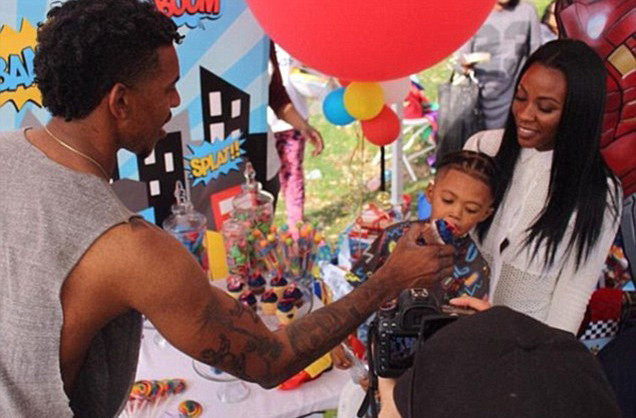 Writing on Instagram, the 26-year-old said: "Unfortunately although I love Nick and have tried and tried to rebuild my trust in him – it's become apparent in the last weeks I am unable to. I generally wish Nick the best. It's never easy to part ways with the person you planned you're [sic] entire future with, but futures can be rewritten and as of today mine is a blank page."
The couple's problems began in March, when a video of Young allegedly telling his friends that he had been unfaithful to the Australian singer leaked online.