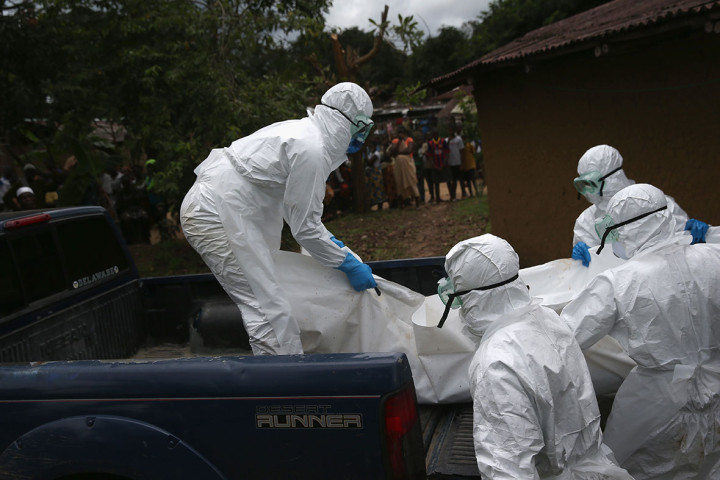 At least 146 people are being monitored for symptoms of the Marburg virus disease (MVD) in Uganda.
The news comes a few days after the Uganda's Ministry of Health confirmed a man died from the Ebola-like virus. He was a healthcare worker who contracted the disease while working at Mengo Hospital, in Kampala.
According to the World Health Organization (WHO), eleven people out of the 146 who are being monitored "developed signs and symptoms compatible with Marburg virus disease.
"The Ministry of Health of Uganda has activated the National Task Force which is meeting regularly and sub-committees have been established.
"WHO, Médecins Sans Frontières (MSF) and the US Centres for Disease Control (CDC) are supporting the national Ugandan authorities in the investigation and response operations."
The Marburg virus is one of the deadliest pathogens known to exist. It is from the same haemorrhagic fever virus family as Ebola, and causes bleeding, fever, vomiting, and diarrhoea.
"Marburg virus disease is severe and highly fatal," WHO said. "Both viruses can cause large outbreaks such as the ongoing Ebola virus disease outbreak in West Africa."
Like Ebola, MVD is spread via contact of infected body fluids.
Fearing an outbreak, Uganda's President Yoweri Museveni urged people to stop "shaking hands".
"If I don't shake your hand, please don't think I'm impolite, we must stop," he said during a public address.
"To control Ebola and Marburg, be open and say you can't shake hands."
The last outbreak of MVD in Uganda occurred in 2012, during which at least nine people died. The current Ebola outbreak has killed nearly 3,900 people in West Africa.
One case of Ebola was also reported in Spain, where a nurse assistant who has the virus is in a "critical condition". She is believed to be the first person to have contracted the virus outside Africa.
Tom Frieden, director of the Centres for Disease Control, warned that unless action is taken, Ebola could become a crisis to rival Aids.
"In the 30 years I've been working in public health, the only thing like this has been Aids," he said at a World Bank and International Monetary Fund annual meeting in Washington.