Uganda votes as President Museveni seeks fifth term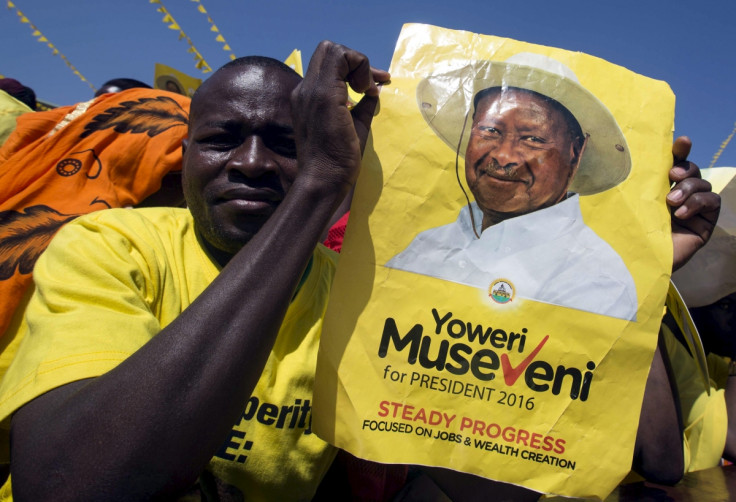 Ugandans are currently voting to elect a new president in a race mainly between incumbent Yoweri Museveni and his main challengers, opposition leader Kizza Besigye and former prime minister Amama Mbabazi. Museveni, 71, who has served as president for the past 30 years after successfully winning a five-year long guerilla war, seeks a fifth term in office.
Seven opposition candidates are taking part in the presidential race, for which polling began at 04:00 GMT on 18 February. To secure the presidential chair, a candidate needs to secure more than 50% of the votes, failing which a runoff will ensue. Nearly 150,000 police personnel have been deployed in Kampala and other major towns to ensure peace during the polls, which end at 01:00 GMT.
Besigye, Mbabazi and other presidential candidates have accused the ruling National Resistance Movement of bribing people to support Museveni in the presidential election. The party, however, has denied the allegations. The government has also been blamed for cracking down on opposition leaders and their supporters, and the media.
In the past three elections, Besigye, who was Museveni's former personal physician, has unsuccessfully challenged the president. Mbabazi, a former ally to Museveni, served as prime minister under Museveni from 2011-2014. Mbabazi was removed from his post after he disclosed his intention to seek the presidency.
Before the polls, some leaders called for peace before and after the election.
"We have noted with grave concern some of the animosities among the aspiring candidates from the different political parties in Uganda," Acholi Religious Leaders Peace Initiative said on 17 February.
"If such situations are not handled with great care by all the key stakeholders in Uganda, we are all going to witness a politically motivated violence situation before or during or after the 2016 general elections," the advert said.
Besides the presidential election, the parliamentary election is also underway. More than 15 million people are eligible to vote in the elections.
© Copyright IBTimes 2023. All rights reserved.