The rise of craft beer and microbreweries mean UK beer brewers will not be left in the shadow of the behemoth created when AB Inbev with SAB Miller merge, the CEO of Adnams believes.
The brewing giants – who between them will own Budweiser, Stella Artois, Corona, Grolsch, Peroni and Fosters – are putting the finishing touches to a deal that would account for three in 10 pints served around the world.
But the popularity of craft beer and diversification of traditional breweries to produce a wider range of products means the market is flooded with neck oil (the name, ironically, of an IPA offering by London's Beavertown brewery).
Add to that experimental microbrewers and there are now 1,400 breweries in Britain, something Wood tells IBTimes UK, is "nirvana" for beer drinkers.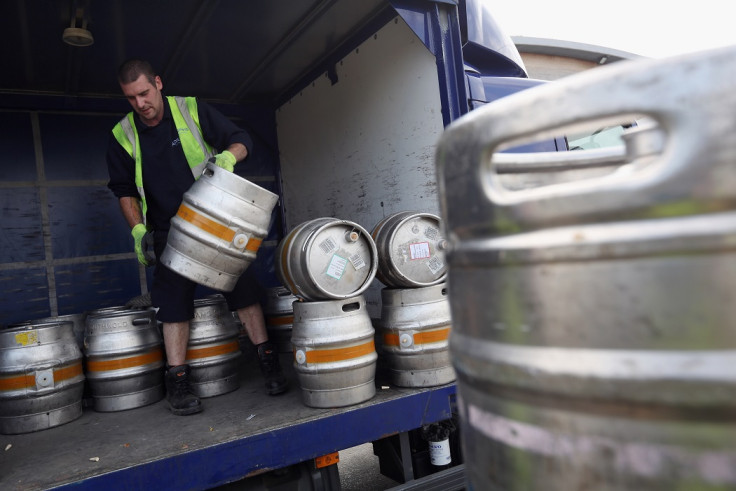 "The market was changing," he says, sitting in one of Adnams' Southwold hotels. "As of today we have global giants, we have the merger of AB Inbev with SAB Miller and that's going to account for three in 10 pints served in the world. But we have massive fragmentation as well with microbreweries entering the market.
For someone who is interested in beer, it's probably nirvana out there. - Andy Wood, Adnams chief executive

"That meant the consumer was faced with huge choice. Some of that beer is absolutely fantastic, some of it pretty ordinary. I know Adnams beer is fantastic because of the people that make it and because of the investment we made in the supply chain and in our production facilities.
"It's really made with loving care and will stand the challenge against anyone in the market and I'm really comfortable with that. For someone who is interested in beer, it's probably nirvana out there.
"The explosion in micro and craft brewers is interesting. It adds different styles and lots of innovation so I think that's largely a good thing. However, some of that beer is pretty ordinary. We've got a great story to tell. We would encourage people to try others' beers but then return to ours and do the taste test for themselves."
We would encourage people to try others' beers but then return to ours

Wood, who was grew up in south-east London before moving to East Anglia in his teens, joined the Suffolk-based brewer in 1994. He rose through the ranks to the companies board as sales and marketing director in 2000 before becoming managing director and then chief executive by 2010.
Under his stewardship Adnams, a brewer with more than 140 years experience, has gone from being largely known for producing two beers – Adnams Bitter and Adnams Broadside – to the 21 different types it offers today. Approximately 100,000 barrels of its beer will be sold this year.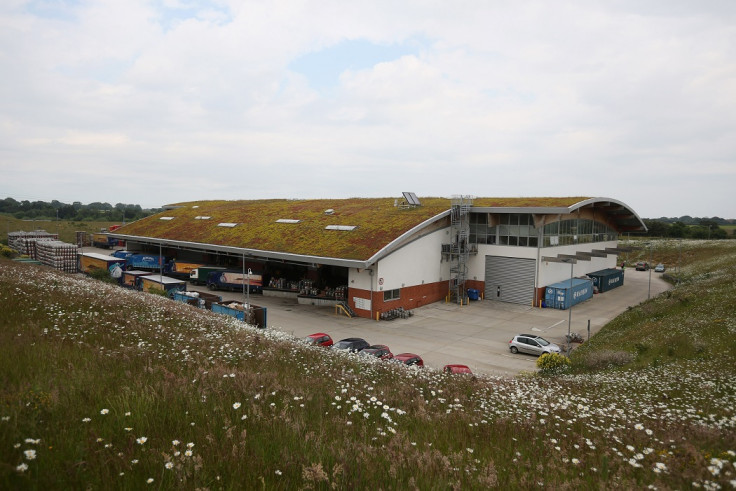 He has been at the company long enough to see how it has adapted to changing consumer habits and the desire to do business with a conscience.
"The most marked changes are I think we have defined a purpose for the organisation and a set of environmental and social values," he adds. "And those were fundamental in changing the organisation before it was a brewer that brewed great beer but it was not distinctive. It had a story to tell but it didn't really tell it.
"The other thing that we've really majored in is building the Adnams brand and making it appeal right across the spectrum. We did some brand tracking research nine years ago and the brand was overtly masculine and older males. I think that would have been absolutely typical of cask ale back then.
"The challenge is how to modernise without disenfranchising your existing consumers and how do you attack new consumers and they can be younger men but also females. That set us on a journey of the sorts of innovation we have today of moving into a retail business."
One of the ways it modernised was to diversify into the spirits business and its Copper House gin and Longshore vodka have been recognised globally as some of the best. Wood credits one of Adnams' biggest success stories to his chairman, Jonathan Adnams.
"I have to thank my chairman with spotting on his travels the rise of artisan gin and other spirits, particularly in the US, and coming back saying we needed to think seriously about this. We are experts at handling raw materials and making alcohol and I think we can do that.
"We decided to tentatively put our foot in the water with a small investment and we soon had to double capacity. The planets have aligned for us at the right time and consumers, both males and females, are interested in gin."
Britain has returned to its rightful role as a global 'brewing powerhouse - community pubs minister Marcus Jones (August 2015)
Wood backs Britain to remain in the European Union and says the government should be applauded for backing the beer industry, with its 869,000 jobs, with a freeze on duty. He admits however that £5 pints are biting hard on traditional consumers.
"In some places the price of a pint is getting too high for the normal buy or gal in the street and I think we need to be careful we don't kill the goose that lays the golden egg."