UK industry leaders: Karen Hester – from Army recruit WP466847 to queen of Adnams brewery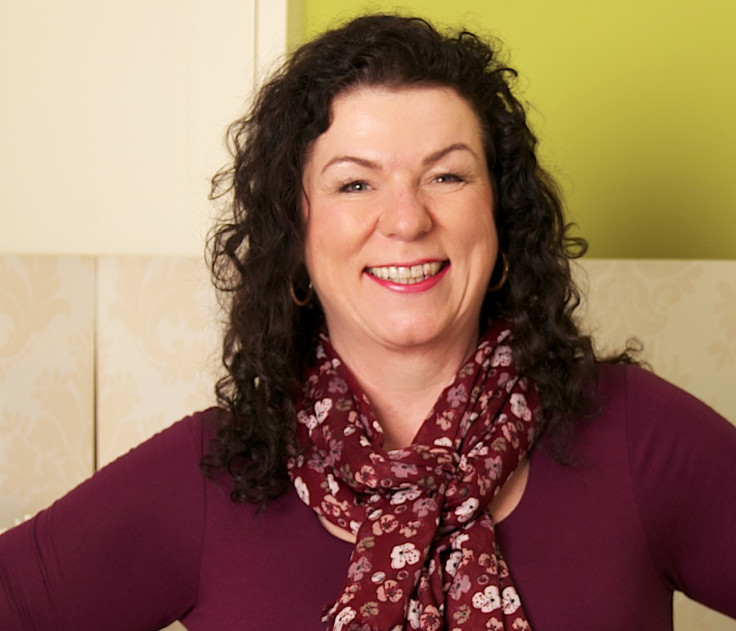 Karen Hester is hobbling on crutches when we first meet. She's made the short journey from brewer Adnams' state-of-the-art distribution centre to its offices in Southwold but now faces a flight of stairs to an office. It would be easier for her to take a seat and talk to IBTimes UK from one of the ground floor sofas but Hester does not do things the easy way.
Raised in Southwold, on the coast of Suffolk, it took Hester 16 years to leave her home town and when she finally did, it was for the Army. After an early marriage she fell pregnant with her first child.
Unbeknown to her at the time, it was an experience that would change her life - and that of thousands of others - forever. The birth of her daughter in 1983 set in motion her being ousted from the armed forces, winning a landmark case against the Ministry of Defence and becoming the first female executive on Adnams' board in the company's 144-year history.
"At 16 I left Southwold for the first time," Hester recalls. "I went and got on a train and joined the Army, I joined the Woman's Royal Core and then went into transport. I was the best recruit at Guildford.
"I got the best mechanic at Leconfield and still hold the record for being the youngest girl in the UK to pass her Heavy Good Vehicle test in a lorry after four days training when I was 17."
She was promoted within 10 months and had earned her first stripe by the time she was 18. An early marriage came next. "I got married young, I was 18, because in those days you either got married or got separated because you weren't allowed to live together. We're going back to the early 1980s.
"When I was 21 I got pregnant with my daughter and in those days it was very, very, very, very olde worlde and when I saw the army doctor he said 'you can either get an abortion or you can get out'. So I opted not to have an abortion and that day they kicked me out of my house because my husband had already been posted to Germany. I remember sitting in the yard on my furniture in the rain thinking 'this is not good!'"
It was 1983 and the decision would change her life, but not for another six years. "Because I did love the forces life, when they said you could have an abortion or get out in 1983 I actually felt devastated. There were two reasons why: one was they didn't say to me and my husband, which one of you wants to get out - and I was the higher rank, I earned more money and had the better career, albeit for four years - so that for me was wrong. Why didn't they say 'which one of you wants to get out?'
"So I was one of the first women with a chap from Norfolk called Norman Lamb who set the first case to take the Ministry of Defence to court for sexual discrimination. And that took me six years.
'How on Earth did you expect to have a career and children?'. I said 'Margaret Thatcher did very well, didn't she.' - Hester to a High Court judge

"I got to an industrial tribunal at Bury St Edmunds, which I won, then I got an appeal delivered on the last minute of the last hour that they had. I went to the High Court in London and at the time my solicitor said 'Oh, I've got to go now', and I had waited so long to have my say that I said I will represent myself.
"I had a judge who clearly didn't think women should have a career and children in the armed forces. He said 'how on Earth did you expect to have a career and children?' I said 'Margaret Thatcher did very well, didn't she?'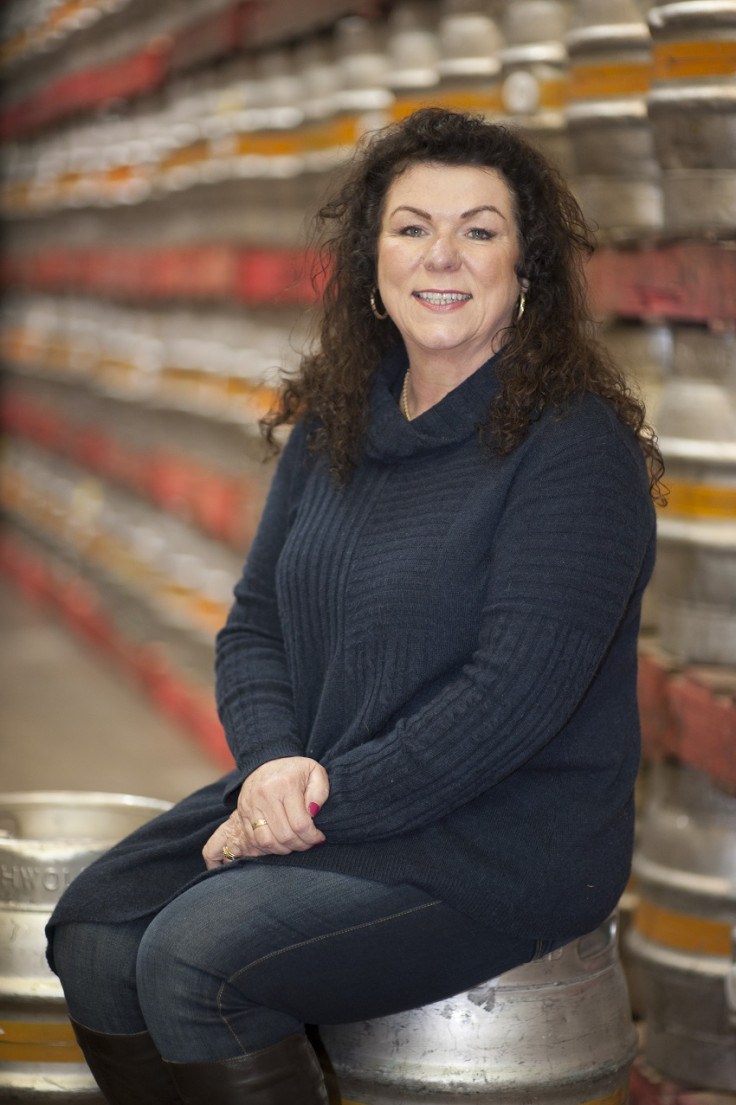 Karen Hester is now operations director at Adnams
Adnams
"I remember I sat on my doorstep crying because they offered me money. When I got to the Bury St Edmunds tribunal they offered me out of court settlement and at that time it would have paid off half my mortgage.
"I sat on my doorstep thinking 'What have I done?' But I had waited so long - and you can call it brave, you can call it being stubborn - I felt I needed to say my bit.
"I won that case and I think that is the thing I am most proud of because I can show women are not downtrodden because that changed the law. Thousands and thousands and thousands of women went through these cases and of course then people who were gay also took them to court because back then you got kicked out for your sexual preferences.
"That was the biggest thing I changed. I don't know these women but now they can have a career in the army and they'll even pay for your nanny.
"And actually I walked away with my 22 year contract, so it was the right decision but could have turned out differently. More importantly, it opened the gateway for others to say it's not ok to say that to a woman."
During her legal challenge, Hester gave birth to her second child - a son - while running her own business selling seasonal goods on market stalls. Then came what proved to be her golden ticket: a job advert for a cleaner at Adnams.
"In 1988 I saw a job advertised at the brewery for a cleaner, which suited me well. I cleaned from 6pm to 9pm, five nights a week. But when my youngest child went to nursery in 1990 I handed in my notice and said I needed to find day job now."
Hester handed her notice on the Friday but must have made an impression - Adnams offered her a new job on the Monday. Another promotion followed after her marriage collapsed in 1995. "In 1995 I became a single parent and needed more money was the reality of the situation. So I went to Andy [Wood, Adnams' current CEO] and said I would work for him but only if I could do school hours and you can give me two pound an hour more.
Quotas are insulting to women. Put a woman in the job because she is the right person for the role.
"He said to me 'Karen I have a lesson for you in life. You're good but you're not really good because you're worth two pound but you're only getting one more an hour because you buckled.' It hasn't happened since, by the way!"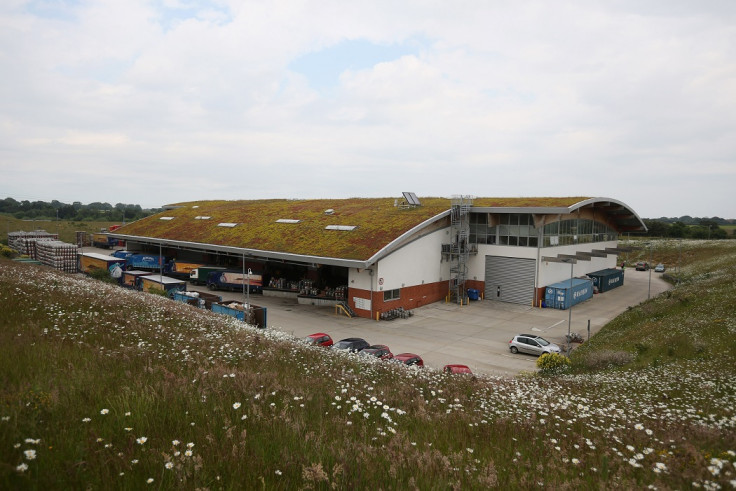 A succession of promotions followed - she is now Operations Director - as Adnams sought to become one of Europe's greenest brewers. After the success of its hemp-walled, solar panelled distribution facility, Hester made history last year when she became the first ever female member of the Adnams Board.
Her position on the board initially raised eyebrows as it came just days before the government drove forward plans to have 20% of FTSE boards represented by females. Unsurprisingly perhaps, Hester thinks hard work should be the gateway to the boardroom.
"Quotas should not be about 'you've got 20 people on your board, you must have 20% women'. That's insulting to women. Put a woman in the job because she is the right person for the role. If you want to get somewhere you have got to work for it."
Wherever she wants to go next, Hester will get there.
© Copyright IBTimes 2023. All rights reserved.