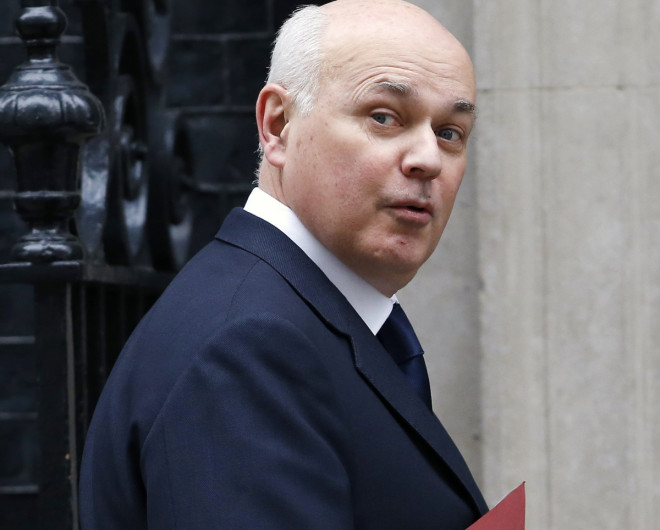 UK welfare reforms and benefit cuts have pushed people into self-employment, according to the Bank of England.
The central bank said a "striking feature" of the recent labour market data from the Office for National Statistics (ONS) has been the "strength in self-employment", which has jumped by more than 200,000 in the three months to January.
The BoE noted that self-employment has accounted for almost half of the rise in employment since 2010.
"It was possible that some of the increase had come about in reaction to benefit caps, changes in pension entitlements and rules surrounding access to in-work benefits," minutes from the bank's interest-rate setting monetary policy committee (MPC) said.
Iain Duncan Smith's Department for Work and Pensions (DWP) has capped the total amount of benefits people can claim to £500 ($839, €607) a week for couples and £350 a week for single adults who do not have children.
The MPC also suggested that the surge in self-employment could have been down to older workers choosing to freelance instead of retiring.
The comments come after the Trades Union Congress (TUC) claimed that self-employment has accounted for 44% of all employment growth since May 2010.
"While some choose to be self-employed, many people are forced into it because there is no alternative work," said Frances O'Grady, general secretary of the TUC.
"The lack of a stable income and poor job security often associated with self-employment makes it hard for people to pay their bills, arrange childcare, plan holidays or even buy or rent a home."
The BoE also said another "noteworthy" feature of the official labour market figures was that earnings were "beginning to pick up".
The ONS recently revealed that annual earnings had risen to 1.7% in the months to February, outstripped Consumer Price Index (CPI) inflation of 1.6% in the year to March.