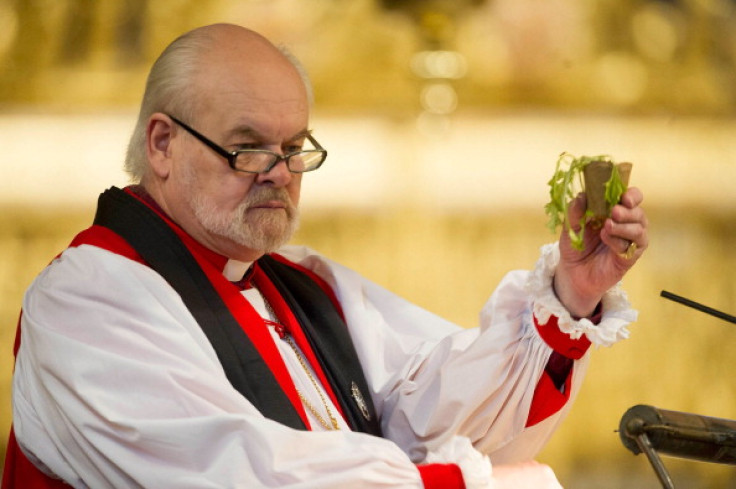 The Bishop of London, the Rt Rev Richard Chartres, has applauded two East End priests for growing beards in a bid to better understand their Muslim communities. The senior cleric said the move reflects an honest attempt by the priests to "reach out" to the Muslim-dominant community around Tower Hamlets.
The two priests praised by the Bishop, included the Rev Adam Atkinson, Vicar of St Peter's church in Bethnal Green and the Rev Cris Rogers of All Hallows Bow. "It is an icebreaker – St Paul said 'I become all things to all men that by all possible means I might save some,'" said Rev Atkinson. "In our area there are three main groups, the poor, the 'cool' and the Muslims and beards cover at least two groups reasonably well. A Muslim friend said 'I will lend you a hat and you can join me on Friday [prayers]. It was done in a jokey way but it was quite affirming."
Rev Rogers shared similar motives behind growing a beard. "One guy approached me about a year and a half ago and said 'I can respect you because you have got a beard'. I said 'that's really interesting why?' and he said a beard shows dedication and commitment to something and it shows wisdom," said Rev Rogers, reported The Telegraph.
"What people are looking for is something that is relatable - they are not looking for someone who is the 'gentlemen', who is of the aristocracy, there is something about being grounded and real and honest in the East End." According to The Bishop of London, the changing fashions have broken down the old stereotypes around bearded men, David Beckham being a good example.
In October 2015, anti-terror police in Sweden mistook a meeting of the hipster beard society, the Bearded Villains facial hair aficionados, to an Islamic State (Isis) militants' gathering. "The police saw of course that we weren't terrorists, just very happy and nice bearded gentlemen," said group member Andreas Fransson.